Home Highlights
Little Farmer's Delight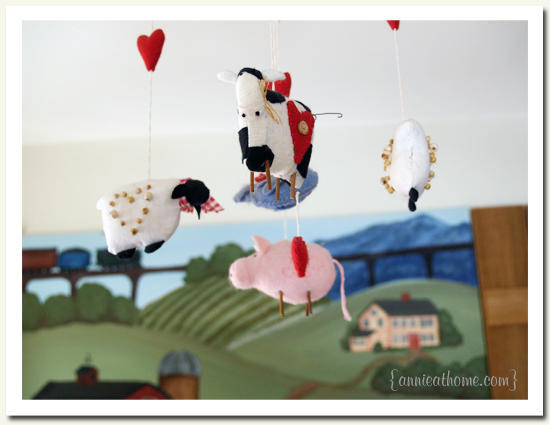 This is the mobile that started it all. I came across it at Crabtree & Evelyn, when Ted and I were in Enlgand on business the spring I was pregnant with Laura.  We didn't know the baby's gender, and this little mobile (suspended from the fan, with all it's little beads and pins) became the inspiration that linked my childhood across the street from a dairy farm to our new nursery's decor.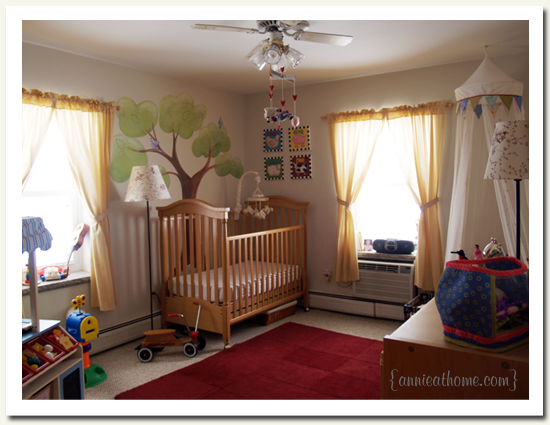 In our small home, the girls' bedroom doubles as sleeping quarters and play room, so I've really tried to make it an inviting, fun, creative place to play and rest.  The baby crib was gifted to us by a family whose youngest had graduated to a Thomas bed. My mom and I sewed the gingham curtains together.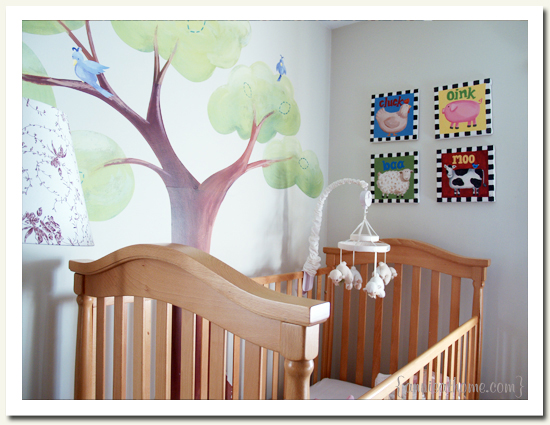 I painted four little animals on canvas with acrylic, and my parents found this tree, a (sadly, no longer available) Pottery Barn Kids wall sticker. (It helped me overcome my grief at not being able to paint – apartment rules.)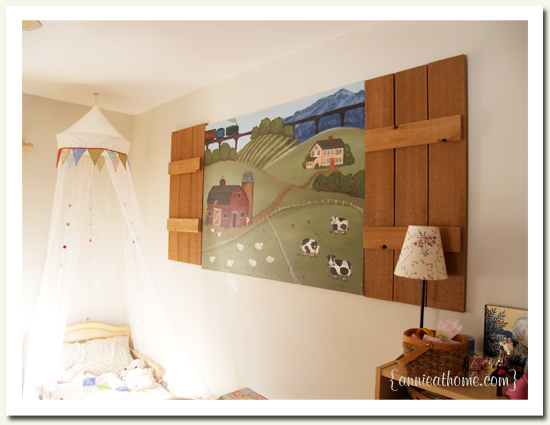 My dad built these cedar "shudders" to flank the large mural I created.  The little train was inspired by one of my husband's favorite spots, the Moodna Viaduct.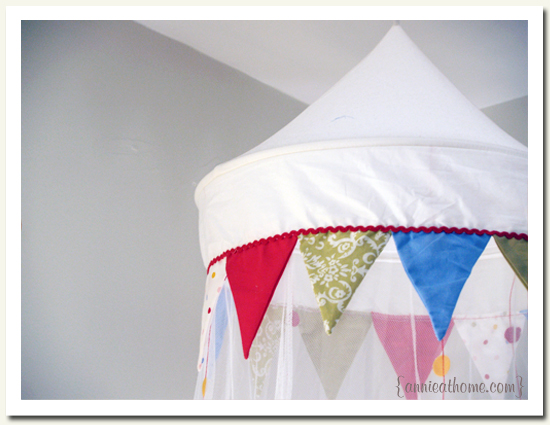 The bright canopy from Ikea transformed Laura's toddler bed into a royal sleeping chamber.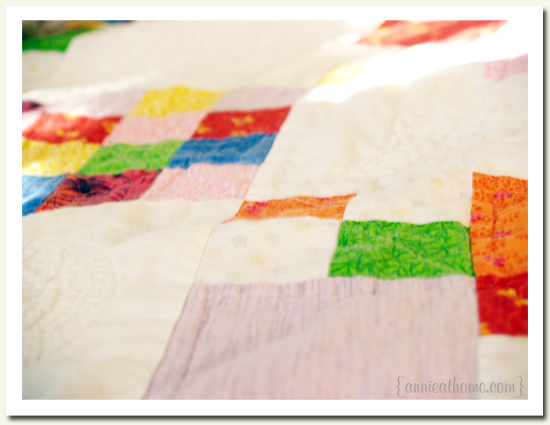 Our very talented, and dear, dear family friend Ruth quilted Laura's gorgeous bedspread, with hand stitched Noah's Ark animals on the large white squares.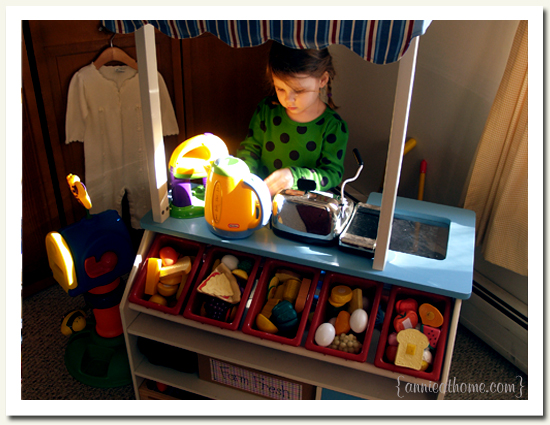 Laura at play at her farm stand: at ten dollars, it was my garage sale bargain of the year.
Thanks for visiting.  Hope you're inspired to be creative & play at your house this weekend!