Home Highlights
Inherited Beauty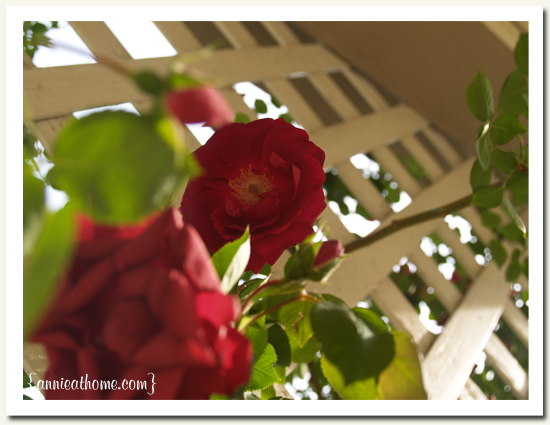 The funny thing about buying a house is that it doesn't come with a user guide.  Even vacation houses have a little guestbook for people to share the highlights of their stay.  Can you imagine a little book with a  message from each person who owned this old house, a little glimpse into their lives and their experiences here?  How fun would that be?
We've had such a blast trying to figure out, say, where the light switch for the little lamppost near our sidewalk was (in the basement, naturally) and why the electricians who "completely redid all the electric in the house" used frayed cloth wire from the 1900's for the wiring in the bedroom (ahem).    But among all the idiosyncrasies of this house there is a lot of charm.  I have to admit, I'm even developing a little keenness for some of the quirky little things that were on my "to eradicate in the first week" list.  But here is one of my absolute favorite things we've inherited with the house: a crazy beautiful, mature climbing rose scaling the lattice on our porch.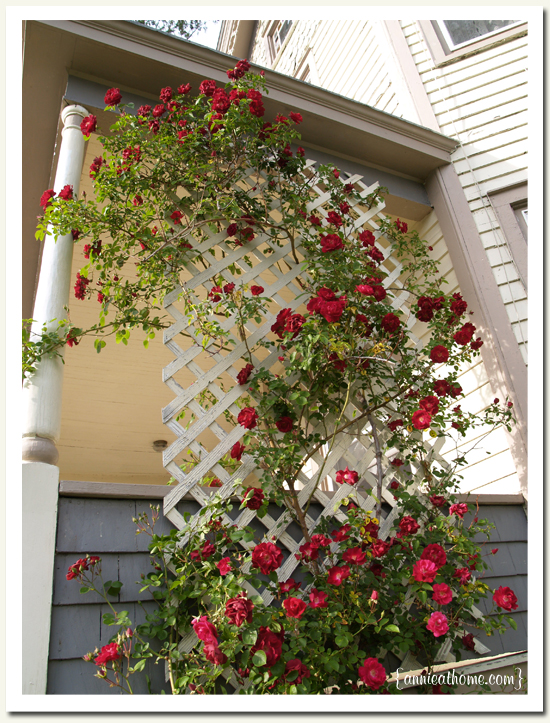 I cannot even count the blooms, and there are hundreds of little buds still to come.  I feel like I've inherited the reward for others' faithful stewardship of this sweet plant, and hope earnestly that I can keep it thriving.  Any tips from my gardening guru friends?