Thoughtful Thursday
On Falling Leaves and Pressing On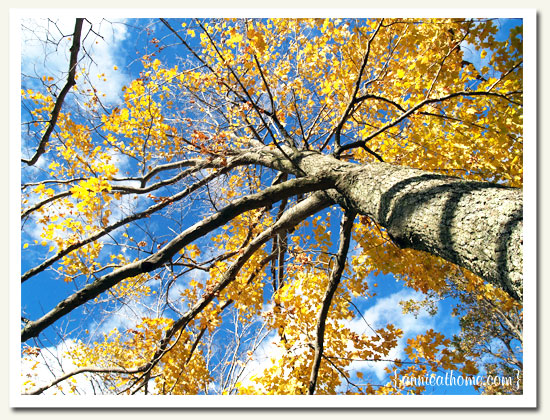 I spent the day off the beaten trail with my little adventurers. It was spontaneous, unplanned, and absolutely what I needed.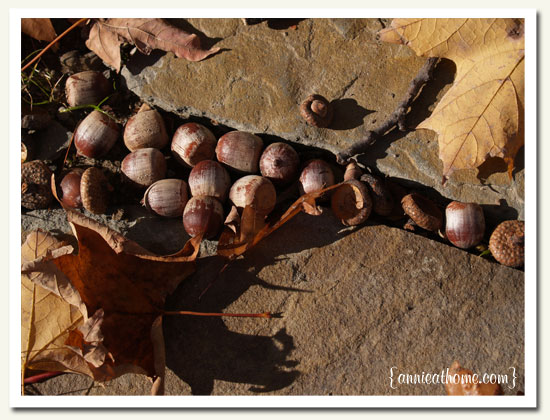 Fall has always been my favorite season.  But this year has been different.  I will never cease to be amazed at the way things in the natural world around us are wired and created to give visual clues and methodology and language to the reality of our experience. In the last few weeks, as life has begun to settle down and routines have begun to form, I find I'm confronted with the grief that has lingered these last few months since the whirlwind of our spring: primarily the death of my sister and our moving away (albeit not far) from the community we'd established for most of our marriage back here to my hometown.
Seeing fall, experiencing the slow decent, the unabashed beauty that preceeds what will inevitably be cold and harsh and devoid of visible growth, has served as a little whisper in my ear, reminding me to keep putting one foot in front of the other, to keep hope alive. In the change of seasons, the death of dreams, even the most searing losses, there is always hope. Winter always follows fall, but spring always follows winter. Summer lingers beyond that. And fall will come again.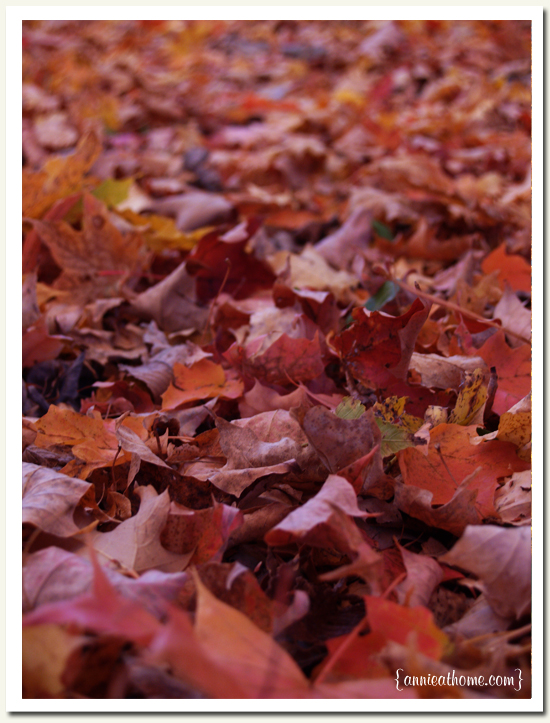 I once heard a man who had traveled a little farther down life's journey say that if he could do one thing differently in his youth, he would have pushed into the pain and the trials and grief, rather than expend all his energy working to avoid it.  With the help of some amazing listeners, and the rich, deep grace that seeps in to my life again and again, even when I least expect it, and when, for sure, I am undeserving, I am pressing in.
I am holding out hope that Jesus, who came to bind up the brokenhearted, to give freedom and bring light to the darkest corners of our world and of my heart, to comfort and provide for those who grieve, will shape me into an oak of righteousness (Isaiah 61),  that His life will be more evident in me because of these losses.  That the fear and mistrust and control that the loss exposes in me would be changed by His love, and made into something beautiful. I am hoping.