Made at Home
Chocolate Covered Cranberries
My sweet sister-in-law Jennifer introduced me to these sweet & tart (Seriously, they are very tart!) treats a few weeks ago and the girls and I whipped some up for some of our pre-Thanksgiving festivities last weekend. It's a great activity to do with kids – because, after all, if you're going to make a mess in the kitchen, it's best to do so with ingredients like melted chocolate & fresh fruit!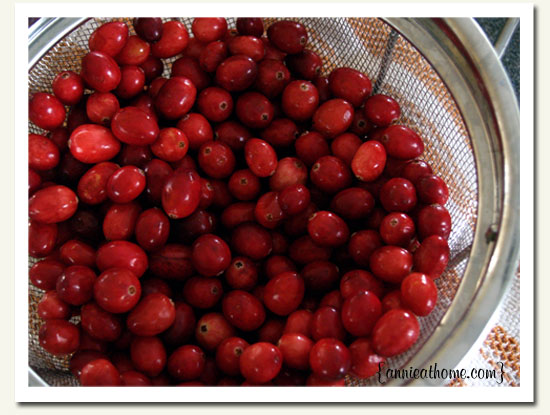 Start with fresh cranberries – washed and dry to the touch.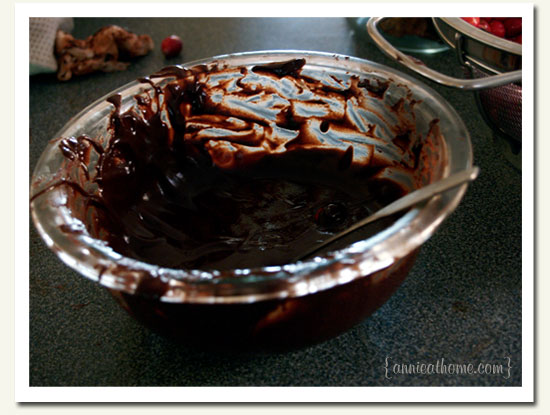 Dip, dunk, and roll in melted chocolate.
Dark chocolate chips are decadent – regular chips work well too.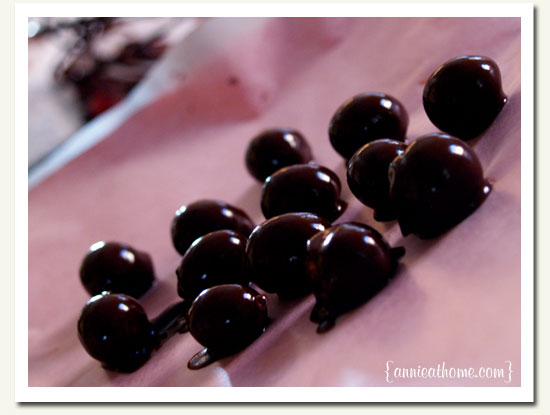 Use a small spoon to scoop the cranberry out, letting excess chocolate drip off
(I rolled mine up the side of the bowl to remove extra chocolate).
Place on parchment or wax paper and refrigerate until the chocolate sets.