Home Highlights
Dripping Doorways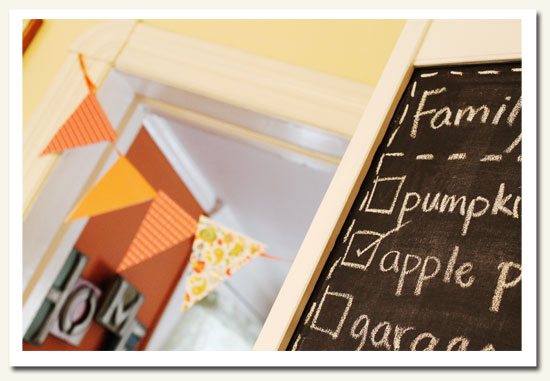 When the wind blows fierce, cold air screams out of cracks in those beautiful wide-plank floors, and rain falls steady from an interior door frame in our kitchen in this centennial house.  And I bet people pay good money for a zen waterfall in their doorways somewhere, but their water probably leaks clear, and not with the stain of wood that was harvested when my great grandmother was learning to walk. For a hundred years women have dusted this banister and looked out the window, here above the sink.  And this old house is beautiful, but it creaks with age, and groans for repair.
And the groans of this house aren't anything compared to the groaning outside its walls, all creation, if you listen, crying out for renewal.  I've heard of these groanings, and think of them when snow unexpectedly blankets all autumn's glory.  And I used to think that when Paul penned the words, the groaning had little to do with this small life, and more to do with just waiting quietly for resurrection.
I consider that our present sufferings are not worth comparing with the glory that will be revealed in us. For the creation waits in eager expectation for the children of God to be revealed. For the creation was subjected to frustration, not by its own choice, but by the will of the one who subjected it, in hope that the creation itself will be liberated from its bondage to decay and brought into the freedom and glory of the children of God.

We know that the whole creation has been groaning as in the pains of childbirth right up to the present time. Not only so, but we ourselves, who have the firstfruits of the Spirit, groan inwardly as we wait eagerly for our adoption to sonship, the redemption of our bodies. For in this hope we were saved. But hope that is seen is no hope at all. Who hopes for what they already have? But if we hope for what we do not yet have, we wait for it patiently.
Romans 8.18-25

Because the freedom creation's longing for is one we've already got, that we're still waiting for.  It's another beautiful paradox in a life ripe with tension: the here now and the not yet, the waiting for redemption and the reality of heaven crying out to be lived here and now.
And to think, creation is groaning for what I've already been gifted: sonship, the gift of belonging and resting as a beloved, the reality of redemption.  Snow's dancing in late October and wind whipping through the halls of this cold house, reminding me that creation is groaning, longing to see the sons and daughters dance and rest and live fully alive in the promise, and that one day we will do so effortlessly. And the pit of me groans with longing for that day, and leans into belonging and grace for today, and the tension dances in my soul and drips from these doorways.
Counting gifts with Ann today, and thankful today for…
– a weekend full of rest for my soul
– so many sweet serendipitous and providential conversations this weekend
– sweet new friends
– encouragement from old friends
– my husband and family, who weathered storms and power outages while I was away
– long naps for sick kids
– the gift of God's Word
– power's back on and the house is warm now