Home Highlights
{Thanksgiving} at Home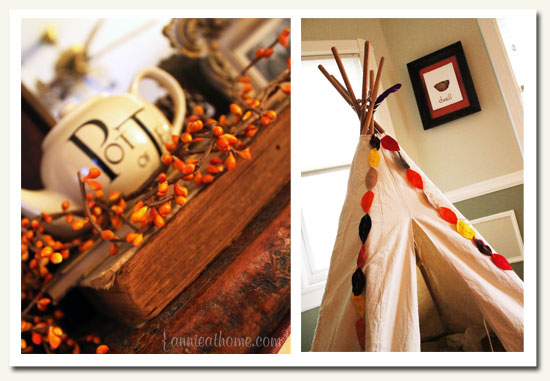 The fall decor has been minimal this year, both in nature — where hurricanes and October snows dictated a subdued descent into winter, rather the usual splendor, and inside, where priorities have shifted for a season. This year, pumpkins on the porch and an orange garland thrown across the mantle sufficed. Okay, and a teepee. Can't forget the teepee.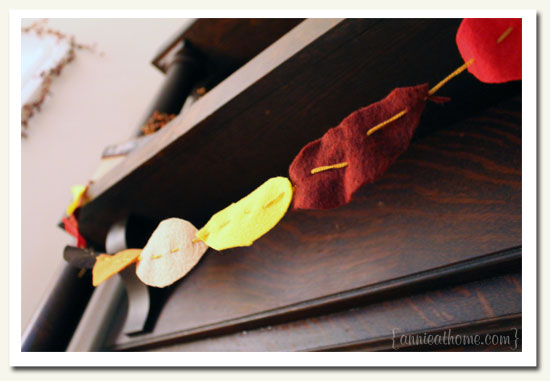 As we move into Thanksgiving, we added this sweet leaf garland, inspired by Pinterest. Just felt and embroidery floss, a perfect first stitching project, one commenter noted. She was right. My five year old's first needlework. And no eyes poked out, either.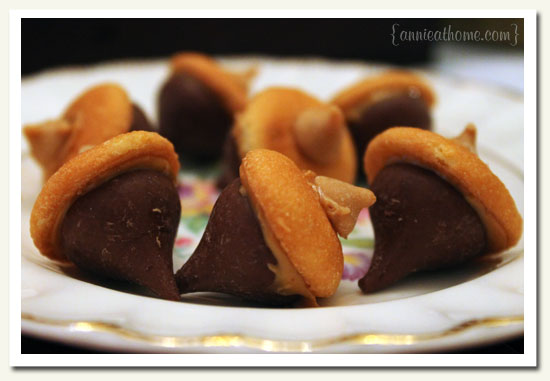 And these. Just Hershey's Kisses and mini Nilla Wafers and peanut butter chips, "glued" together with peanut butter. And there are lots of other ideas pinned on my Thanksgiving board, and I had hopes for more than felt and Nilla wafers, but life has been full, and sometimes I have to let go of the ideals to embrace the simple sweetness of the ordinary.  So, we're just taking it all one day at a time.  Just counting the gifts, and thanking the Giver, one day at a time.
Offering thanks today with this sweet community:
… for a morning at home, with no agenda
… for the litanies of life: laundry and dishes and multiple puzzles poured out all over these dirty floors, and the opportunity to make all things new today
… for affordable airfare to visit family
… for the gritty long talks, where truth prevails and I remember again how much I love this man I married, and his passion and perseverance
… for a new life, a nephew, 3lb and 5 ounces, reminding us that life is a gift, each breath  (Will you pray for this sweet baby's lungs to grow strong and for his development in the neonatal intensive care unit, both for him and his parents, my sister and her husband?)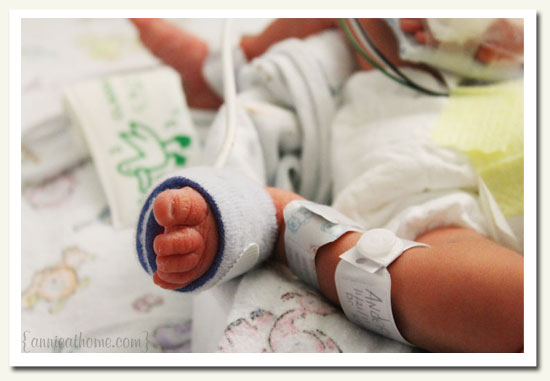 May your hearts be full of thanks this weekend,
in the quiet moments,
in the midst of the hurry,
in the laughter
and in the pain,
in all things.
Happy Thanksgiving, friends.