Thoughtful Thursday
A Merry {Stinking} Christmas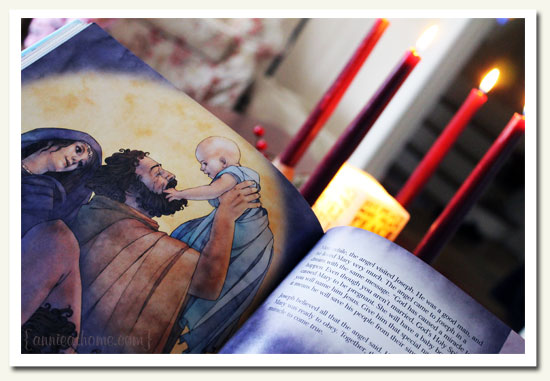 Christmas morning has come, and we welcomed it in our quiet home, as we sat squeezed together on this old couch, us four, and read ancient words from this new book, a gift.
And our Christmas was full of wonder, because its easy to come by when you're two and five, and these little ones brimming over with their child-faith, they draw me right in to it. I think about last Christmas, a year ago, and the healing that has transpired here, and I am hushed by His goodness in it all.
But mixed in with the wonder and the meditations, our Christmas was not without the stench that no doubt marked the stable that first holy night. Only the foul festering here was not so much malodorous, but rather a soul stench emanating from within me: the creeping up of fear and control, of pungent sarcasm and defensiveness, the stink of an old self and the ache of this broken world with its bruised relationships.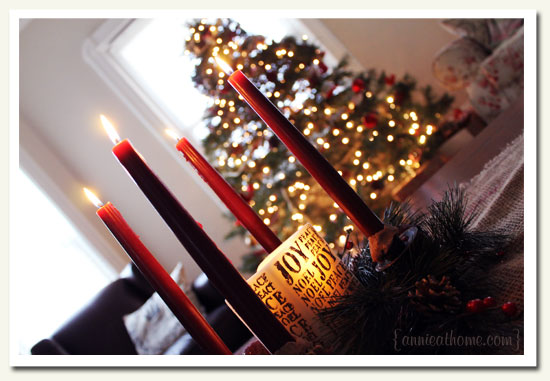 And as long as I have breath I will wrestle with this stench. But Christmas, it doesn't hide the stink of the stable, Christmas celebrates His coming right smack into the dark ugly of it. And I am indebted to those who walk this road with me, and point me back to the One who forgives and makes new, who came to give life, and who offers it today.
And in our little church, I am discovering the beauty of liturgy and the rhythm of the church calendar, and I am surprised to learn that Advent is the beginning of the church calendar. And isn't this how we begin a new year: with hope, full of expectation, and yes, waiting on the One who writes our stories and numbers our days? And why would I, why do I start anywhere else but here: raw anticipation, deep hope and expectation that Jesus will come right here – into the mess and frailty of this broken life, of this weary heart, of this very moment?
And this is my prayer for this new year, that a cadence and rhythm would develop in these days, that I would learn to daily quiet this heart and hear His voice, His coming in the midst of stench and wonder unfurling altogether here.
I am so thankful for each of you who journey with me and read these words and share your hearts, in email and in comments.  I pray that as you look to the new year, His peace & grace, His rest and very Presence will fill your hearts, your homes. Merry Christmas, friends, and Happy New Year!