From the Trenches
On Mary's Escape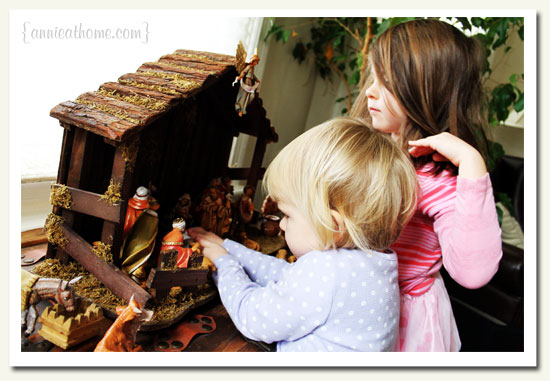 The first week of Advent, we haul out the manger, really a creche, filled with beautifully unbreakable figures, and set low for little hands to embrace.  And as they take hold of each character in the greatest story ever told, I whisper prayers  that the story will take hold of their tender hearts.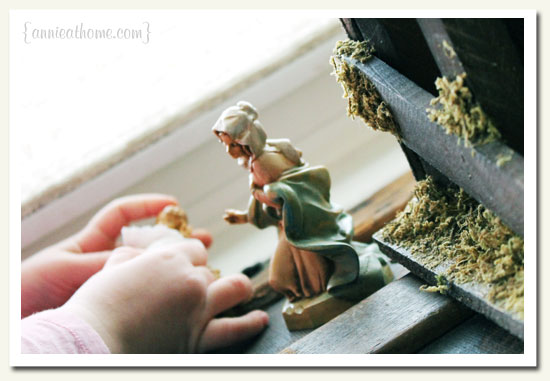 When the novelty wears off, I notice little hands setting Mary and her baby wrapped in swaddling clothes off to the corner, behind the stable, making some scenario of her own, so I inquire as to the change in scenery.
"Mary just wants to be alone with her baby," she tells me, her, all of five, and me now the child, eager to learn. "There were too many people stuffed in that manger."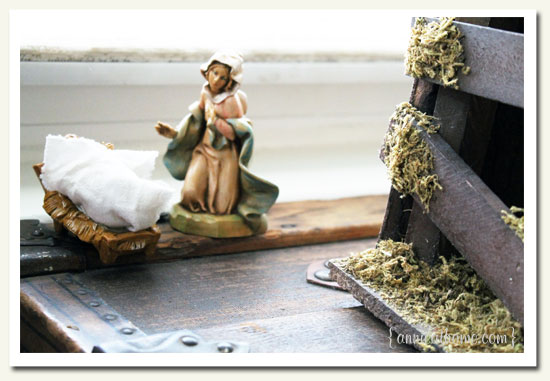 And I nod; this makes good sense to this mother's heart. And solid logic to a girl of five.  And I find longing, even now, to find the quiet.  Even as they grow, little delights my heart as much as simply holding a contented child. And while I love to talk, I have a need to breathe deep in sweet silence with the man I love, to be in the company of such kindred friends that silence is a welcome melody in the song of conversation, and yes, more than all of this, my heart finds rest when I come away and simply be in stillness with the Word Made Flesh.
And these days, those quiet moments are rare, and I am learning that it is worth it to carve them out, to trade in the elusive hours that never come for the actual minutes that are right now. To still and to be.
Tell me, how do you carve out quiet? What does it look like in this season, for you?
Joining Emily P. Freeman, at Chatting at the Sky, to look close into a little moment, and unwrap the gift of the wild beauty all around, right now, this Tuesday.