Made at Home
On Vivid Colors Bleeding & Love Painted Here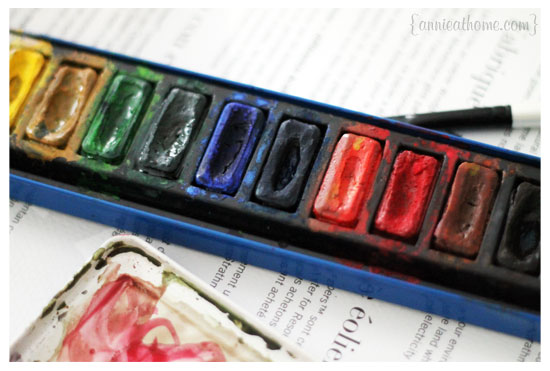 Sometimes life bleeds vivid, and there are no words to write: just tears and quiet and being held. And some grief we walk through out loud, and sometimes heartache requires cocoons of silence, and let me tell you, sister, that is just fine too.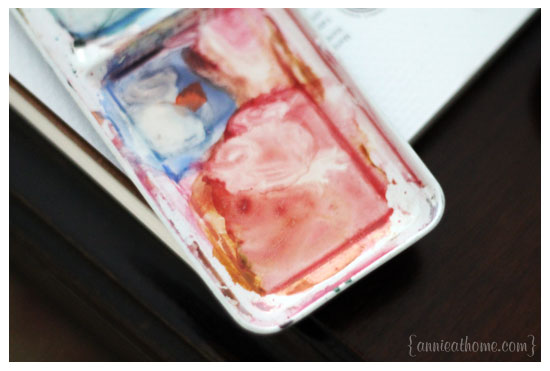 And life is a mess – all this beauty and pain running together. And the water, all alive, it makes this paint so unpredictable.  Sometimes I downright prefer the rigidity of pencils and ink – something that won't bleed and run wild in all the places I've meticulously sketched out. There are days I long to abandon color altogether, and just cling white knuckled to neat lines and even control.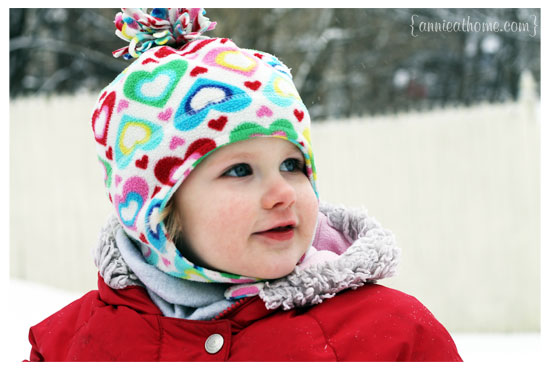 But even when I give up and walk away from the brushes strewn across the dining room table and the color seeping right through my best attempts to just hold it together, I find I cannot escape: this flaming red, her deep blues, that kissable pink.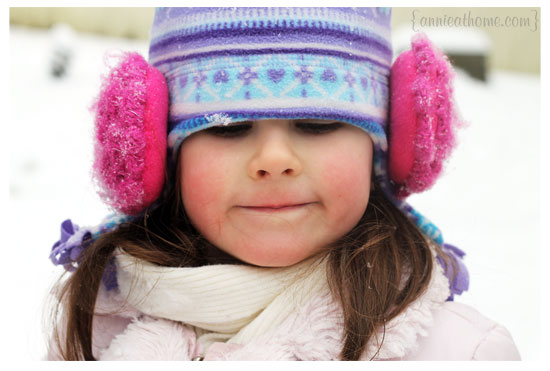 The fresh fallen white light out here burns my dim-glassed eyes, and these colors etch deep into my heart. Life is teeming, even in loss, and all pain is anchored by joy, and these gifts keep this beating heart anchored in the love.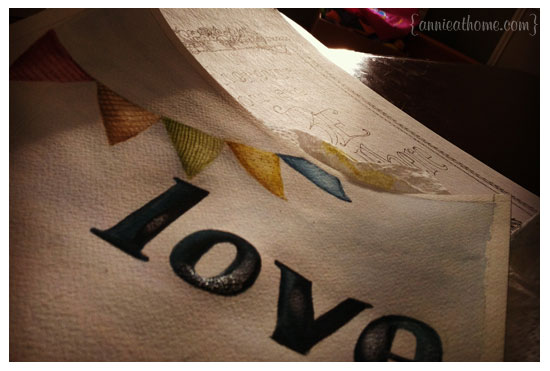 So I scrawl it out, and I let color seep off the brush and onto blank pages, pigment filling in empty. Late in the day, sun streams in, unexpected, lighting up color and casting glints of hope across my page. And when dark falls and vivid colors fall silent, I close my eyes, and exhale the ache, making space to just breath in the grace of it all.
Counting gifts today… Join us here?
– a weekend with extra hours of sleep
– the gift of paint, therapy for my soul
– first big snow and wide-eyed wonder
– getting to know new friends & the sweetness of old ones
– cookie dough in the fridge
– old hymns and quiet sanctuaries
– oatmeal
– good friends who are neighbors
– a new book
– out of the blue phone calls