Ding Dong!
Just a Flower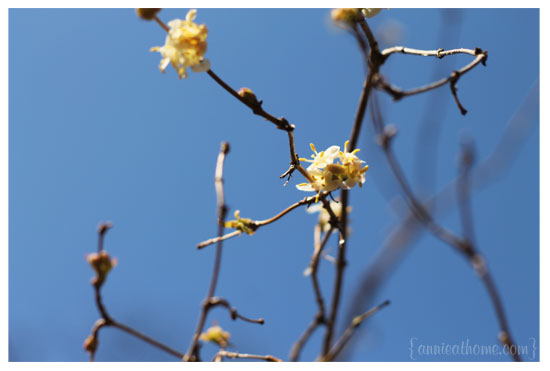 I wake up to birds chirping, and the other night we slept with windows open, and it was fresh air to my soul.
I have a dozen posts in my draft folder, but can't find words to wrap them up, boldness to hit publish. And I'm not one to be shy, but I'm realizing how much I love to tell finished stories, and how much of this life is untold, in process, right now. Also, my camera battery spent a good two weeks dead, the charger lost under the mountain that has accumulated on our back counter, the out of sight one that seems to draw all inanitmate objects, the random and homeless ones, that dwell with us here.
So today, just this: a lovely little flower, blooming too early to believe its possible.