Uncategorized
Sunday Stops & Monday Living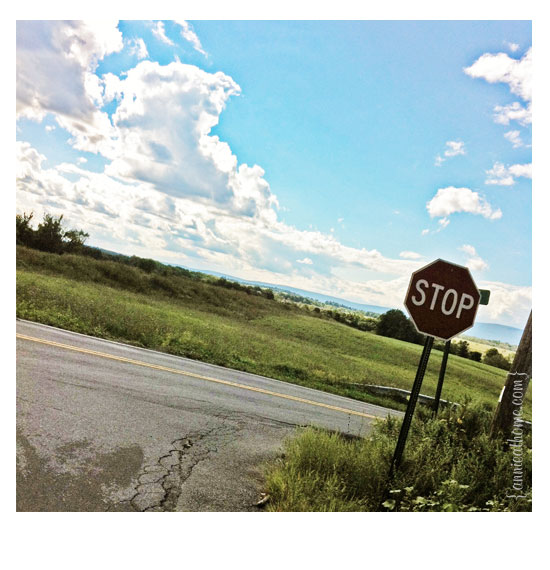 Some days, we stop.
We stop, Sunday.
We stop in the liturgy for quiet, and we stop to pass the peace.
Before we leave church, I stop and hold heavy words, silent tears from an aching heart.
We take a drive, stop on the side of road to soak in the September sky.
We stop and savor local-grown goodness at our favorite lunch place, marvel at purple bursting from blue potato fries from fields around the corner.
I stop by the kitchen sink to listen to the sound of your voice reading to our girls, their laughter echoing back.
Quiet and gratitude and rest pour cold buckets of life to extinguish all that threatens to burn and break.
A long day of lingering stops fills my cup: I drink down courage to start the week.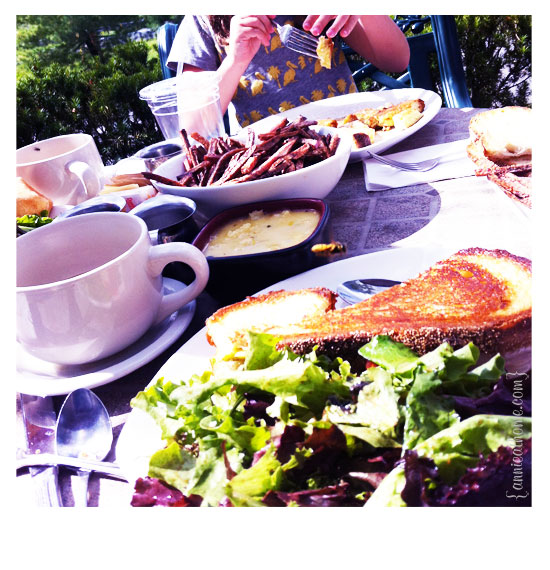 It's only ten in the morning when I let peace slip right through my fingers.
Because some days I go.
I Go. Go. Go. Go. Go; crazy.
Busy feeds the fire, fanned by frenzy and I'm found smoldering.
Some days I let the shoulds and the coulds consume me: they beat me up from the inside, like a gentle wind straight to the center of the fire: whisper-singing the nagging narrative of failure; keeping me grounded in the ashes of self,  instead of staying planted in cool, wet soil of the was and is and ever more shall be.
And when you come to me, tired and ragged, I speak criticism rather than courage. I defend, you retort, and we dance circles around the flames. We know better, but we add dead wood to the fire anyway. It's hard to let it die down, kill it with patience and cold buckets of Living Water.
So at half past eleven I return to the Well, brittle and burned, clothed in the same-old smoke-stench.
"For what I want to do I do not do, but what I hate I do…
…So I find this law at work: When I want to do good, evil is right there with me. For in my inner being I delight in God's law; but I see another law at work in the members of my body, waging war against the law of my mind and making me a prisoner of the law of sin at work within my members…
…Who will rescue me from this body of death? Thanks be to God – through Jesus Christ our Lord…
…Therefore there is now no condemnation for those who are in Christ Jesus…" Romans 8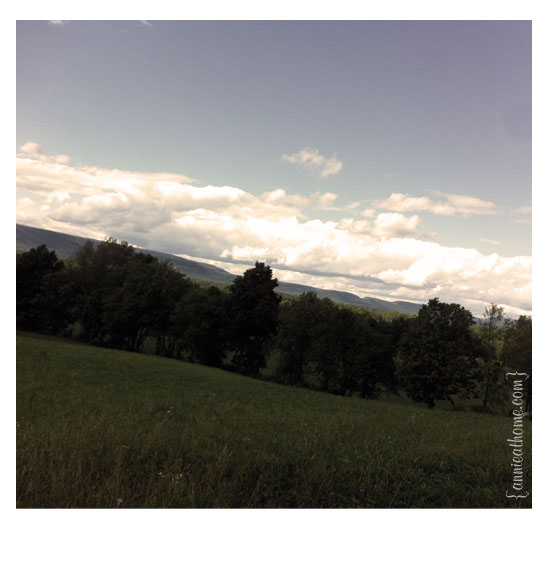 Cold water fresh on my lips, I wonder why I ever let this body dehydrate, my soul grow parched.
And in the middle of the night, in the crook of your sleeping neck, when my tired head rises and falls against your chest, I cannot imagine speaking harsh, terse words to your steady beating soul. But I will.
Sunday, I imagine a week filled with rest notes and soul-quenching rhythm. But come Monday morning, grace sounds more like the hiss of cold water extinguishing flames: hiss, sizzle, and the long sigh of steam: living water taking flight.
It's a jarring awakening to my desperate condition, antiseptic in a burn wound that stings and heals and heeds me to soak in the steam and abide on the shores of mercy, run fingers in the ripples of soul-rest minute by ordinary minute.
You call on your way to work and we stumble for the millionth time through awkward sorry-filled words, speak unglamorous truth, fall into forgiveness.  The flames die down a bit. I hang up the phone, get out the peanut butter and jelly, the sippy cups, and run the faucet til the water turns icy.