From the Trenches
Of Sunflowers and Silk Scarves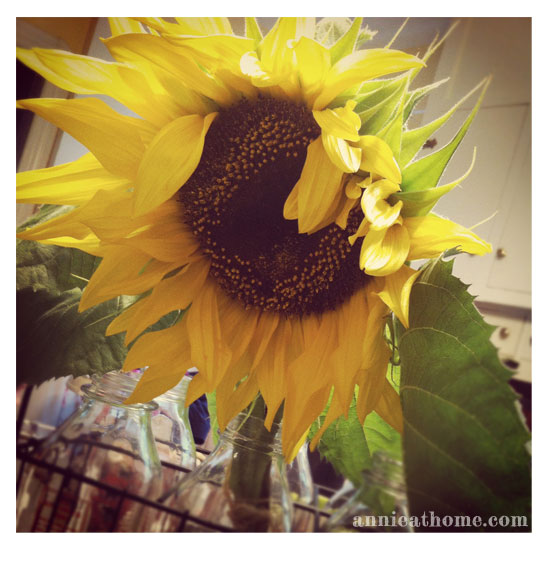 In April our littlest planted twelve sunflower seeds.
One grew.
And grew. And grew. And grew.
An August gale laid low that tall green stalk, ripped the rose lattice right off the porch too. But still, she grew. And in early October, right when the temperature slipped into a cable-knit and scarf, it bloomed.
When I roll out of bed this morning, I remember that I'm meeting a friend at school drop-off. We plan to walk, you know, to exercise: I wish I'd put it off another day. I put on walking clothes, don't notice the gentle rain til we're already out the door. By the time we arrive at school my friend is already home with her baby.
I could walk anyway, in the rain, but I go home and pour coffee instead. Swap yoga paints for the only jeans that fit, don my chunky beige cable-knit, because when I discovered these words, that cable-knit became an icon. And I gather comfort from the echo of those words and the sweater itself all the cold, long day.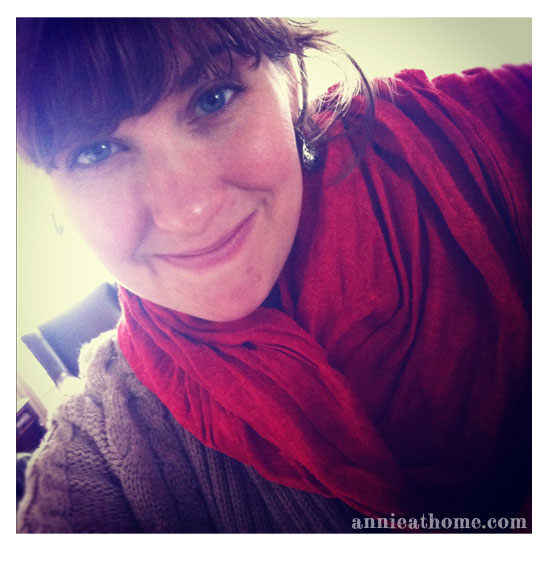 At the top of the stairs, the scarf is hanging like art off the banister.  It's the orange one that everyone calls red, because it's that vibrant; an anniversary gift on our second year, from the man who's loved me nine.  It's distinctly autumnal, and every fall it brings me back to the farm where we danced and laughed loud on our wedding day. It whispers of the years his arms have held me.
It's big enough to be a blanket. I wrap it around my neck and let it blanket me.  It encircled this body before I carried babies, served as an impromptu sling, and a nursing cover before you could buy them in stores. All day long, I'm wrapped in memories.
We walk through the rain to the library, drive to town to pick up my next read for book club. In the afternoon I drink tea. I start to write again after a good, little quiet spell. My sister invites us for dinner, and we gladly go, forgetting the salad at home. Let's not even mention the artisan bread fail.
I could say I don't usually care much about clothes, but the reject piles that litter the bedroom floor when I'm running late for church would say otherwise. And when I read these honest words last week,  I remembered that my body is a temple. Today I have dressed for the day I long for, planted simple seeds of desire in the form of 100% Acrylic cable-knit and pure silk in almost-red-orange.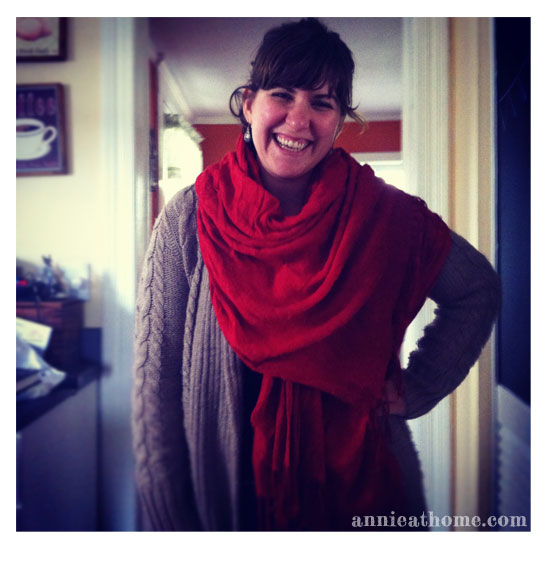 I have been wrapped in love and quiet comfort today. I've been wrapped in it all along, you know. And I will grow into it.
And grow. And grow. And grow.
Head over to Dear Abby Leigh to read the rest of the lovely #dressfortheday posts.