Fridays
Voice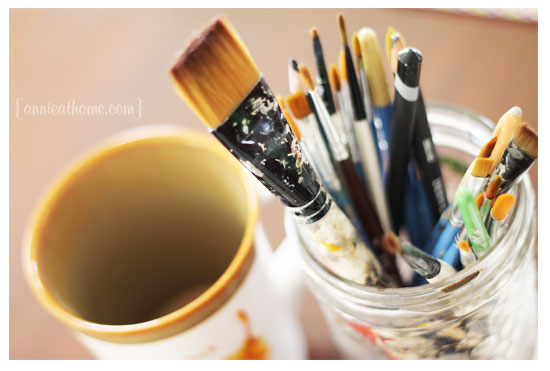 I hear a sweet song, a whisper in the midst of rustling leaves. There is something stirring deep down, in the place where art and beauty dwell. I am painting again, and there's a sweet melody in it.
And I hear the song of encouragement, from a mother who has delighted in fingerpainted rainbows and stick figures long before there was a Be Small Studios. I hear the voice of my husband, speaking: make, create.
And I hear a voice of fear, the critic, and I whisper, "Hush."
I am learning about this One Voice, One that sings above and under and through all the others, and that voice is the One I yearn to train my ears to hear, still my heart and listen long and slow.
Before creation, was there singing preceding the art of all that making?
******************************************************************
Tonight I'm at Allume, and we're celebrating Five Minute Friday together: writing for Five Minutes Straight with no editing. Tonight's prompt was Voice. Stop by Lisa-Jo's to "hear" the rest!