Soul Stirrings
Ordinary Light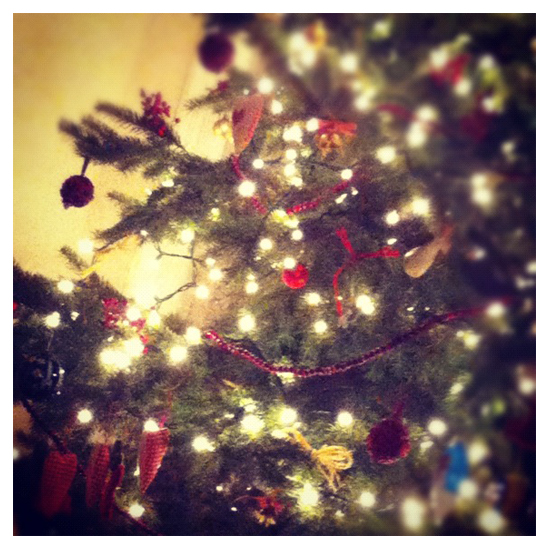 Light.
I think about it as I sit near the tree, all other light silenced: just twinkle here. In the near-dark I can't see the cardboard castle or collection of autumn's acorns still lingering on the dining room table. It's nice here in the dim.
This morning, I stood at the kitchen sink, wondered how so much light pours in though these old, small windows. I imagine a hundred year's worth of women washing dishes right here in this light, and a few good men too.
On Sunday night we lit one small candle and read ancient words about light dawning on those living in the land of deep darkness (Isaiah 9).
A small candle for a great light.
…
All year, we seek to shine spotlights on any shimmer of hope, drawing attention to the everyday gifts that point back to the giver.
Other times, it's the hard, broken parts we illuminate. We share from the depths of our ache, and are reminded that this is not our home.
We watch the sun rise steady on dark, hidden chains; shine light into the dark corners of injustice.
…
In high school art class, I rushed an oil pastel of a hand clutching a candle in the dark. It was decent, but my instructor gave me a C and wrote the word trite next to the grade. The grade reflected the amount of effort I'd invested, but I challenged her anyway. She crossed out trite, wrote redundant instead.
It's true, there's no shortage of metaphor or message when it comes to light and dark.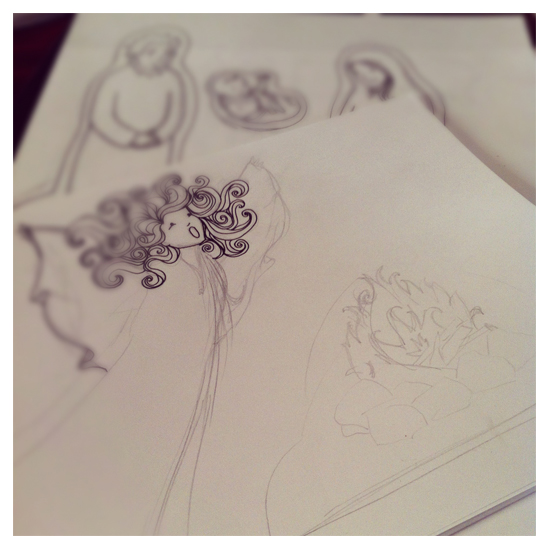 Last night I sketched a campfire for paper-doll shepherds hailing from a printable Bethlehem.
And I wonder if they could see their little flame at all when the glory came. All year long I build my campfires, look for ways to name gifts and illuminate beauty in brokenness. But when Christ-light comes in the midst of my ordinary, my attempts to illuminate this, that, or the other thing seem small.
I warm myself near the fire for now, heartsick for Light who envelopes all my striving and acedia, my feeble attempts and brave footsteps, all the heartache and dark places in this broken world. Come, Lord Jesus.
Joining Emily Freeman – whose artful words are a gift – to look a bit closer at the everyday this day.