In our dining room hangs a string of postcards, addressed to my husband's grandmother and mailed nearly a century ago by her adoring father, Mortimer Lane. He and Mary raised seven children, and this weekend, each of those seven families gather together to play in the sun, raise a chorus of ruckus laughter, share memories from decades, centuries past. Two hundred descendants from a man and woman who loved well.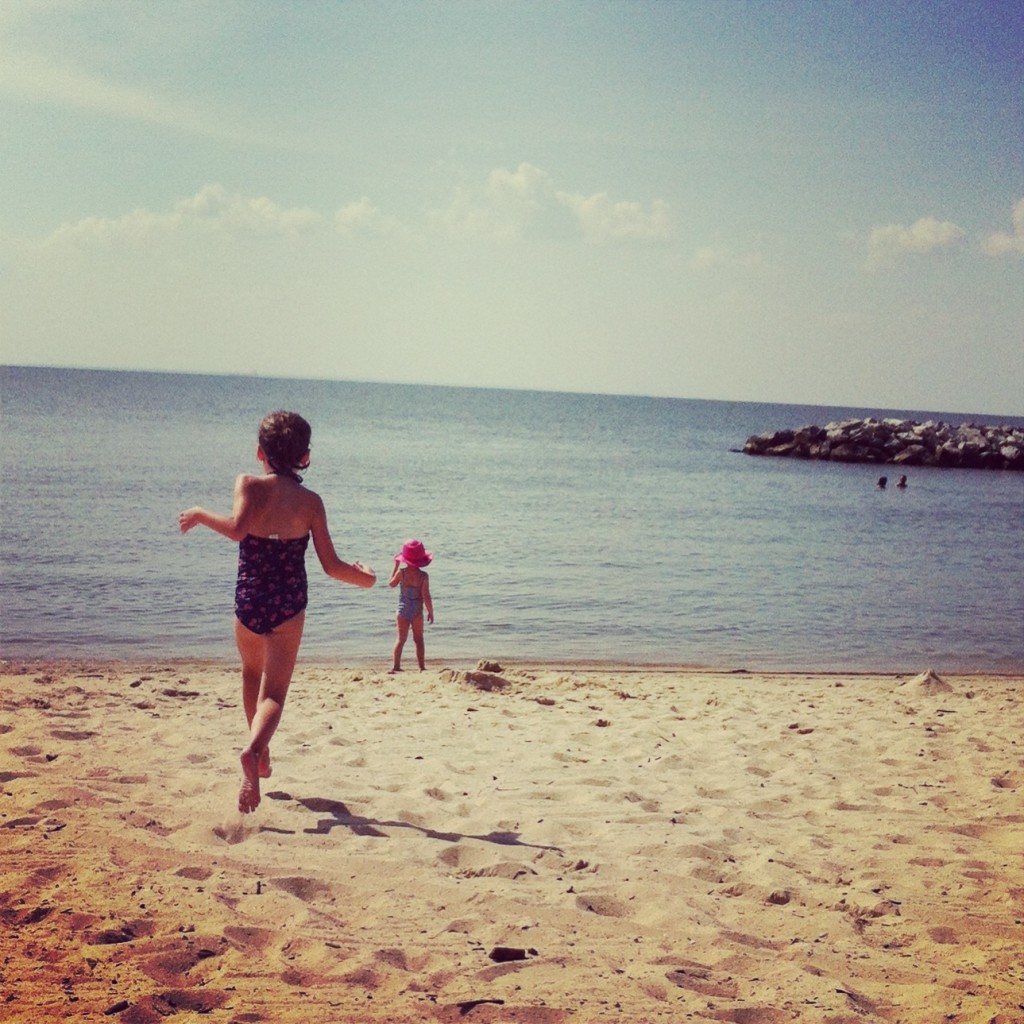 We swim and talk and wrangle toddlers with cousins and aunts and seconds cousins from around the globe.  Everywhere I hear stories, beautiful, broken, still becoming, tied together here with strong chords of love.
And after dinner last night, a group gathers on the third floor to belt the songs that Mortimer and Mary and all their children remember best. This Is My Story, This is My Song and Great is They Faithfulness and O Love That Will Not Let Me Go. Laughter erupts between songs, and great grandmothers chuckle and nod at wiggly children, and the words we sing are full of life. Ellie falls asleep in my arms, and I whisper songs into her sleeping ear. Laura follows a cousin's lead and belts out words she's still learning, and my eyes well up with tears, grateful to have been grafted into this story.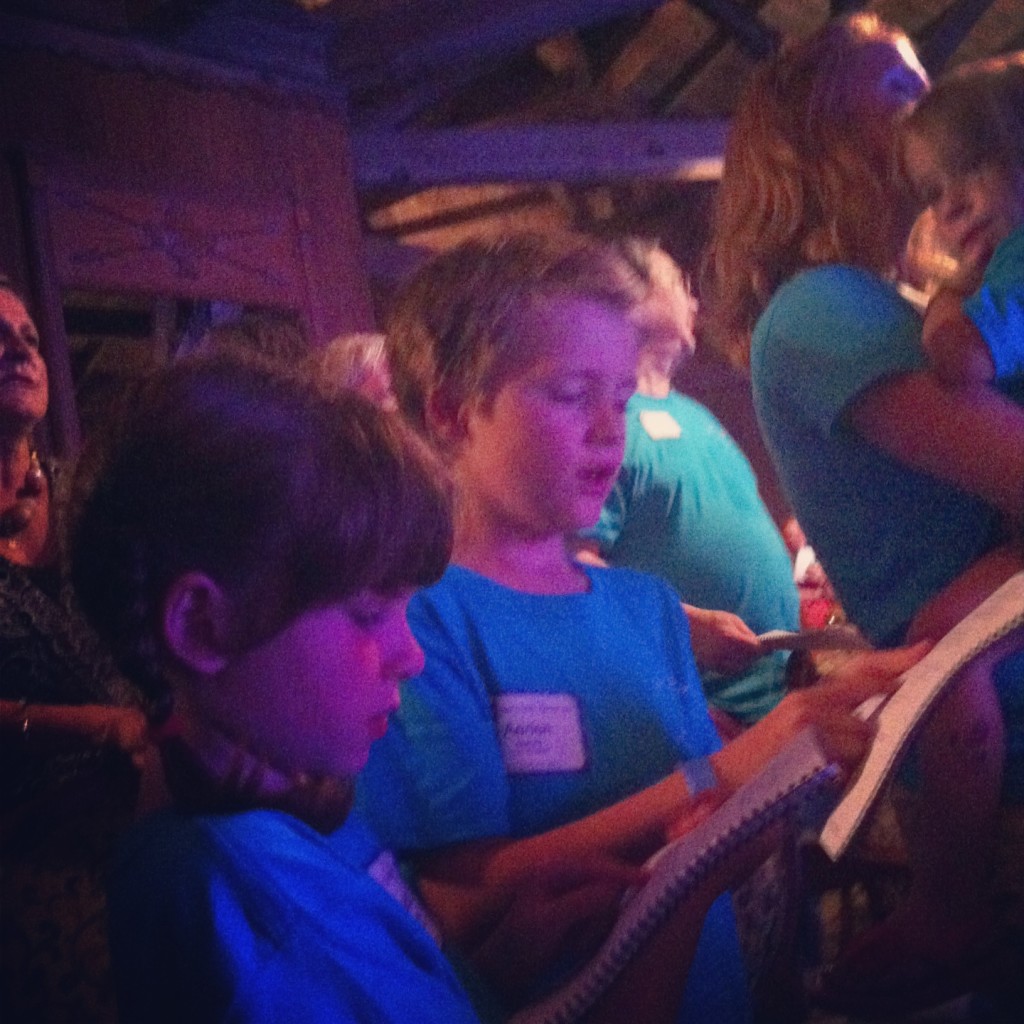 Joining my friend, Lisa-Jo Baker, in her Five Minute Friday link-up this week on the topic "story." Join us and write for five minutes on this word? Or hop around and read what others are writing!