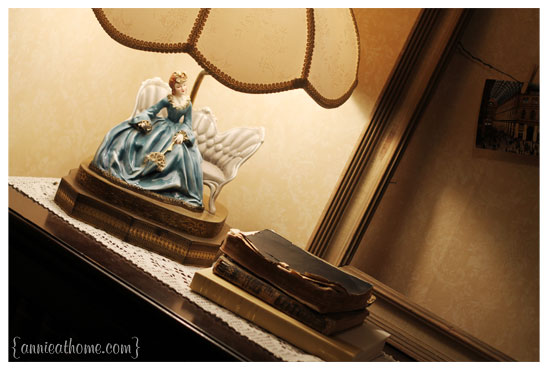 I talk in pictures and sketch thoughts to make sense of this wild world. And life teems with metaphor so gardening and falling leaves and yeast working through dough often etch deeper than volumes of brilliant thought and study. I learn in pictures, and I'm learning to embrace these simple gifts.
I read Ann's words in the midst of great loss, a year ago. And in the fifth chapter she writes about the sacrifice of thanksgiving in the midst of grief and pain and her story of an accident, a son nearly losing an index finger. And within an hour of reading, in our home, a lamp is knocked over. And just one porcelain finger is damaged on the whole beautiful thing. And I don't mind so much, so still she sits still at the top of the stairs, a reminder of the hard gratitude that transfigures hearts in the midst of grief.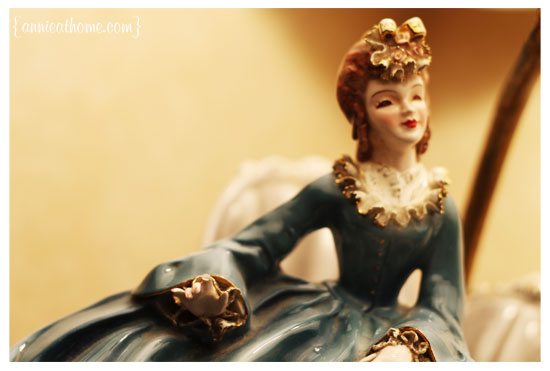 And when I soak long and read of awakening and a spirit alive to the mystery of God in pilgrimage, a bottle breaks in the bathroom. And whose idea is it to package bubble bath in glass bottles anyway? As I pick up shards of glass and sweep up fragments of a Christmas gift, now used up and broken, I see the label: Sleep. And the irony of reading about awakening and a bottle of slumber shattered melts frustration into knowing laughter, compels me to capture in photograph and remember in pictures what's transpiring in my heart.


I'm more clumsy than suspicious, but in retrospect perhaps I should have been more prepared for the ripeness of illustration when we embarked on reading Life of the Beloved in my book club. And last night before they come, I shatter my phone.
I kick myself for not replacing the case and I feel exposed and adolescent, foolish. I'd feel better if someone just came out and slapped my hand, shook their head in knowing disappointment. But there is just grace this day.
This is not the kind of brokenness that I expect to make me vulnerable. I anticipate that pressing into deep grief and heartache and big pain will allow me to comfort with the very comfort I have received, and I have experienced this miracle. But frankly, I'd rather avoid the brokenness of my own folly and the annoyances and daily frustrations that constantly scratch away at the glossy varnish with which I coat the ugly and unsurrendered corners of my soul.
I am surprised to find that just as there is relief in embracing my identity as the Beloved, fully loved and valued in God's eyes, there is also a quieting when I acknowledge my humanity: the limitations of this body and constant propensity towards the selfish and sinful desires.
As I quietly fail in a million little ways – in critical thoughts and a heart full of judgement and harsh responses, and likely in looming ways I cannnot yet perceive, there is only one place for me to run: just Jesus. In the cross of Wounded Healer, the hope of the empty tomb, His kindness leads to repentance, and I am reminded of my standing as His beloved.
I begin to see myself through this lens, and others too: strangers, family, old friends, agitators and heroes, all of us desperately broken, all of us needing Gospel truth all the time. As I perceive my brokenness and begin to peel back the charades and performances that feebly mask them from myself and others, vulnerability opens the door to embrace our belovedness together.
And I'm catching glimpses of the honest community in old friendships and family and new acquaintances. In reading books together and talking honest over coffee while kids dump buckets of Lego, we invite others to journey together in this paradox of being so broken and full of sin and also so deeply loved, forgiven.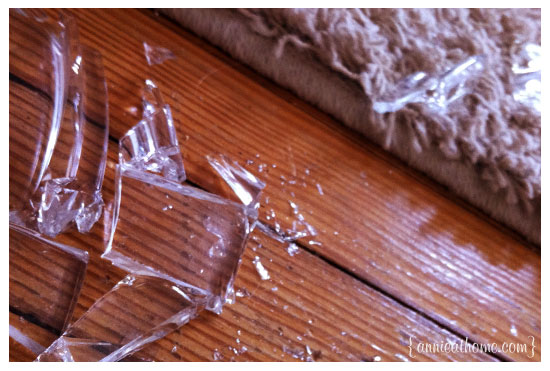 Even this morning, my house was full of these paradoxical people – broken, beautiful, becoming. And on her way out the door, the dish a dear friend brought slips out of the bag, lugged along by helpful preschoolers. And it shatters on the one rug in our house, millions of shards of beautiful brokenness.