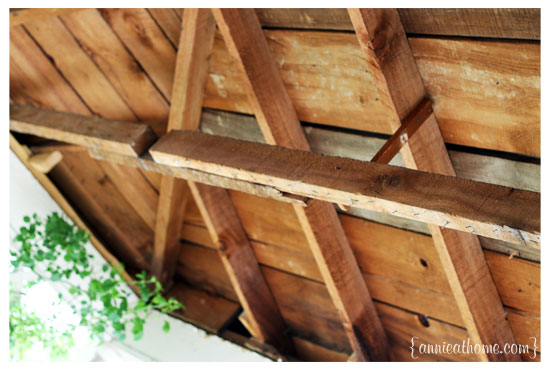 Yesterday the beadboard was ripped down from the porch ceiling, and today there's nothing but the frame of this centennial porch left, that and the roses, all hopeful and climbing the lattice.
And the whole ceiling hung from these here two-by-fours, which lasted a hundred years, suspended by a few scrawny scraps of floorboard: "They must've been running low on wood," he says, when he points them out.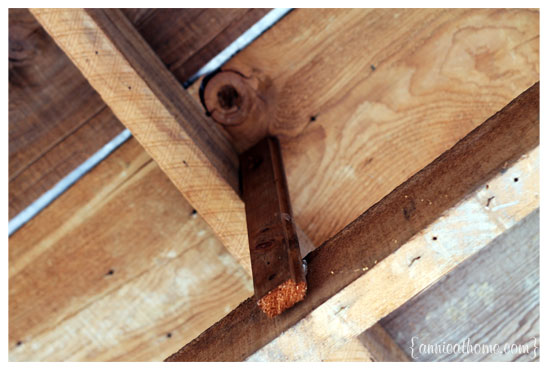 And I try to imagine the builders deliberating about whether to make another run to the lumber yard, or piecemeal it together with the little they had left. Or perhaps there was no deliberation at all, just the fast wielding of hammers and the bead board thrown up to finish the last of the house, to mask the shortage.
And I think about this busy month, the baby shower and the art show and the illustrations and two speaking engagements, the messy house and the slow (very slow) restoration of order. I think about all the creativity and the long talks and the time spent playing tea party and reading chapter books, rather than writing or cleaning. And I think, too, about the moments I snapped instead of offering a kind word, judged instead of listening, gossiped instead of praying, multiplied anxiety instead of gratitude; and this was just in the last few hours.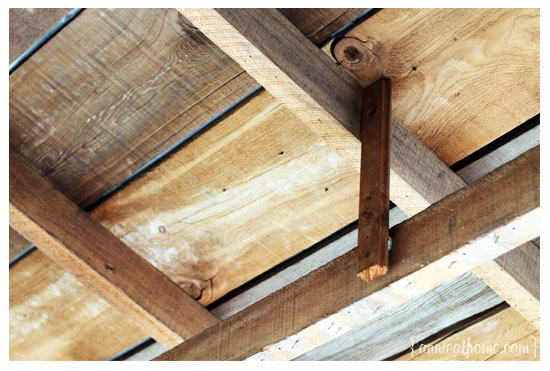 Daily I fail. And daily I grow. And a hundred years ago a builder wove together solid wood and broken scraps, held together with nails hammered deep, to create a porch strong enough to hold ten decades worth of mailmen's footsteps and lemonade evenings; aching goodbyes and last glances; toddler toes wiggling with anticipated arrivals.
The rain has done damage, and there is warped wood, places gone rotten: but the frame is strong, save the whole ceiling-hanging-from-the-floorboard-thing. And as the porch is dismantled and rebuilt, I take heed that the broken and not-enough often play an important part of the story, and we're all pieced together with enduring strengths and alarming vulnerabilities. 
I think about my small life, my marriage, my family. And this old house is home for us for now, full of charm and quirks, frustrations and endless projects, er, opportunities.  And we're all being built, and tonight, I'm hopeful that even the floorboards scrapped together at the end of the day might make something beautiful and lasting in the end.