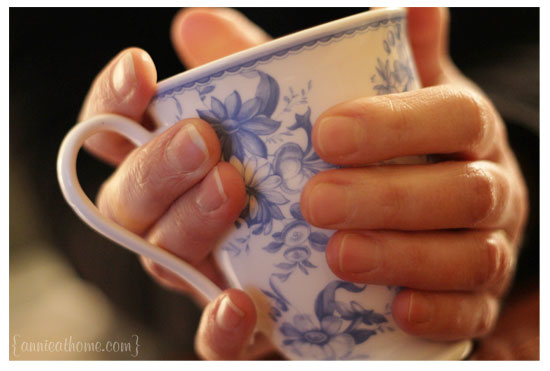 Hours over tea, walks through woods, and afternoons of folding laundry together.  It was in these mundane places, over Lo Mein on a Styrofoam plate, and pesto chicken in the tiniest house in Park Ridge, garbed in college hoodies and insecurity, that my heart found a voice of hope, grace to question, the comfort of being known.
I can picture their faces: Wendy, who took an awkward junior higher under her wing; Jen, Amy, and Wanda who made time for a college student on a busy campus; then Linda, Nancy investing in a young woman, a new mom. Each walked the road I longed to call my own, not flawlessly, but with a vulnerability and an invitation to sojourn together.  Some of these relationships developed effortlessly, others were purposefully pursued and scheduled.
These women, in different stages and seasons, each gave me a gift that I'm still unwrapping today. They discipled me. They gave the gift of their intentional presence, hours in conversation, offering perspective, pointing me, again and again, to Jesus – to His Word, teaching me to pray by practicing it with me.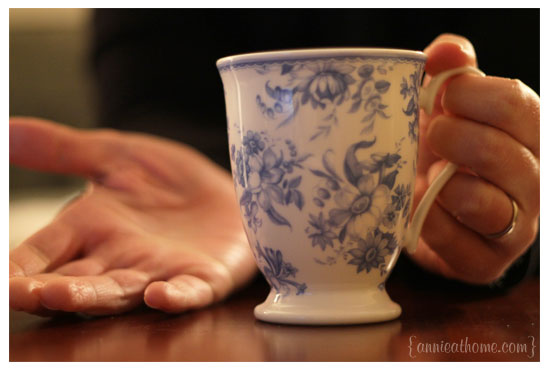 I have been on the receiving end. And I have given, too, of my heart and time, for other young women. And the process, the beauty of transformation unfurling in the lives of those I've been privileged to journey alongside, it has brought joy, and sometimes heartache, and it has changed me.
Discipleship.  It is at the core of the Christian experience, a grace offered along our pilgrimage on the narrow way – this strange experience of living as free and fully loved people, longing to know, really know, the God who is beyond comprehension, and learning to abide in Him.
And I find today, with a life full of friends and endless books and blog posts available, with challenges and encouragement abounding, that discipleship is the place I am aching to return to. Discipleship is where the gritty growth really happens. And it is a hole in my life right now.  I heard this interview last week, and it has been ruminating in my mind, causing me to think about the gift of discipleship:
How often do I long to embrace a calling and look to climb ladders and build platforms, when really, I need to go lower, to break open the hard places and walk under the wisdom and grace and truth-telling of a one who has also set her heart on pilgrimage, someone I rub shoulders with in real life, who loves because Jesus commands and invests because she longs to see the image of Christ revealed.
Oh, how I need that intentional relationship, centered on transformation, where vulnerability and honesty pave the way for the hard, beautiful labor of spiritual formation. And while seasons of solitude and silence provide a unique, and sometimes necessary catalyst for growth, this work of discipleship, like community, calls us to acknowledge our weakness and need for another. It flies in the face of our celebrity culture and distracted lifestyle.
And I suspect even when wrinkles deep reveal years of laughter, and my hair is white as snow, I will be found, even then, as I am today: in need of accountability and challenge, of a grace filled place where wisdom can speak to my pride, and failures are brought directly to the cross. I do not want to see the day I isolate myself from the wisdom and tenderness of women who've walked this road and can breathe encouragement and truth right into my soul, not today, not ever.
So, how 'bout it, friends? Maybe today is the day to begin to pray for a woman who has walked this road with faithful heart, to  learn from her, maybe read a book and hash through it together? Maybe today we yield to this sweet grace? What do you think?