Soul Stirrings
Meditations from a Snowy Day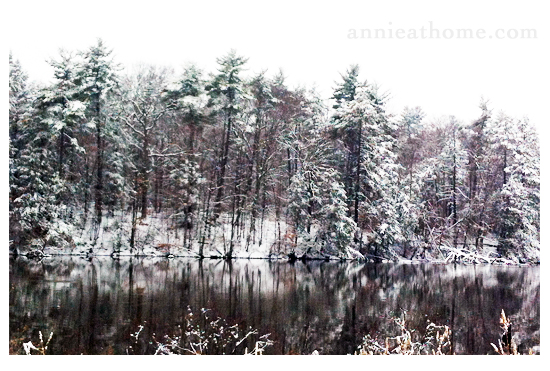 Sometimes winter is study in contrast: fresh-fallen snow adding weight to heaven-stretched bare branches. It's a black and white world, and I see, say the obvious.
But Sunday, when clouds came down and kissed the ground, all the white fields bled into fog-shrouded sky. Only the very small space before me held its shape, stayed faithful to line and form at all.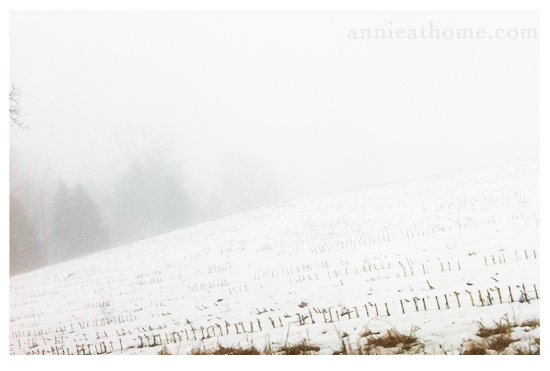 And sometimes I can see far across the river with clear eyes, but other days (this same winter season) I can only speak of the small radius of my arm's length.
These fog days, I learn to keep the circle close: tend the meditations of my small heart and love the ones who pass through my doors – let mystery hold the rest. Limited sight can be a view-finder, an invitation to offer my all in this present moment. I learn by failing, to drink up the Word; let loose of what's happening outside my limited sight.
How can I see into another's heart, know what tomorrow holds? All my sight is through a glass dimly.
Tomorrow the cloud may dissipate, and surely spring will follow winter; my heart and my vision will expand, but this day, I am centered on small, true things that I hold close in the fog and in the clear.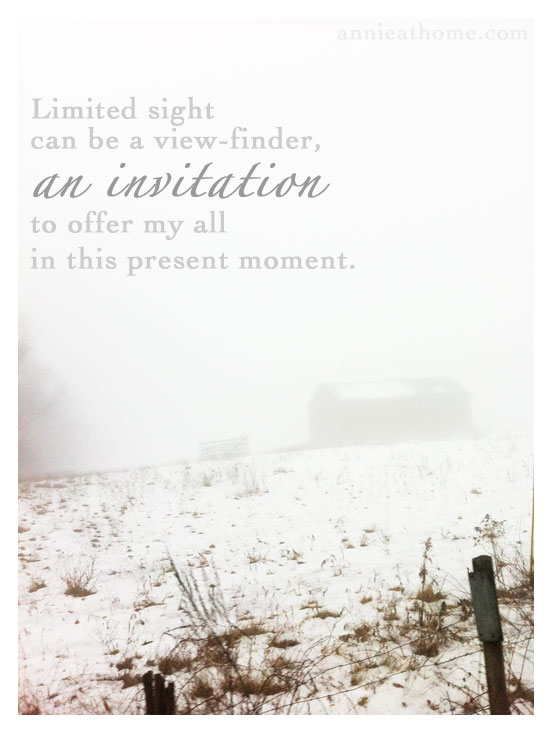 (All photos taken with my phone. Lesson learned: when adventuring on snowy days, bring real camera!)