Thoughtful Thursday
On Marking the Days {A New Year Post}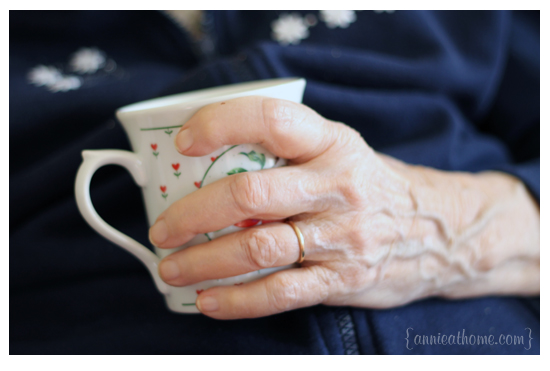 When I was a child, and her own mother was dying, my grandmother would invite me to sit next to the hospice bed, my little feet dangling. She'd hand me the latest copy of Ideals magazine, and ask me to read the printed poems and prose to my great-grandmother's fading ears.
I am grown now, and just before Christmas my daughter came home from school with her first collection of Kindergarten poems. A generation has passed, and this week I sat heart-heavy next to my grandmother's bed with only whispers of I love you, longing to cement the lines of her face and sweetness of her smile into my mind's eye, wishing I'd brought an old book of poems.
It is a new year and I have no resolutions or great aspirations, not even a simple one word for the year. These days, I don't so much mark my time with calendars pages or liturgical schedules. I am simply leaning into the seasons: the wintering months where dormant dreams sleep and the awakening hope of someday spring, the heat of long summer nights followed by the decadent descent of all that autumn glory, again, again, again. And the rhythm of this created world holds the melody of my days and years.
I count the seasons by early sunsets and snow-buried gardens, the hope of song birds' return, and the quiet heartache on the anniversary of the last day I saw my sister laugh in this life. Days and months are marked by memories that ground me in my story: that first, very long date exactly one decade ago, where we talked India and art over an order of steaming chai and an apple sliced up, peanut butter on the side.
I am not old, but already my days are filled with remembering: life beginnings and last embraces, little mittened hands held on winter walks to school and anniversaries of all kinds. I ache with remembering, sit with it – feet dangling, let it draw me back to the One writing all these days before one of them came to be.