Home Highlights
A Crisp Autumn Porch {or reason #497 I love the Farmer's Market}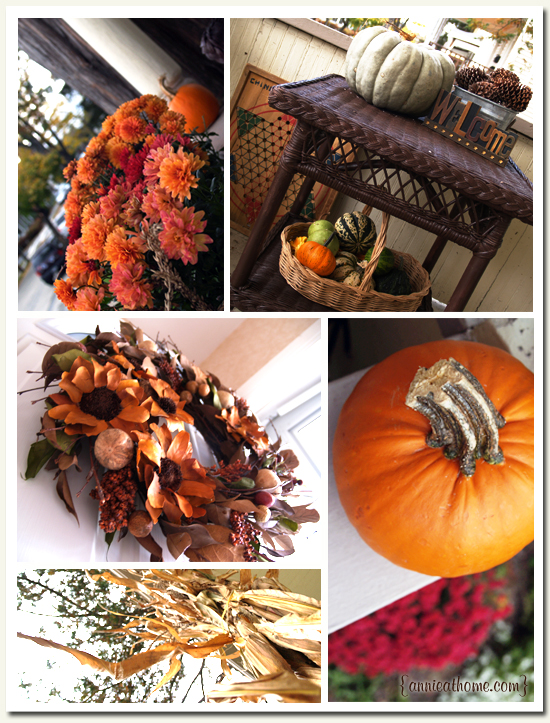 Corn stalks, mums and gourds.  Fall decorating couldn't be easier.  We dressed up our porch for our first fall here at home with these treasures from our beloved farmer's market and our favorite apple orchard. There couldn't be a more economical season to decorate for, with everything coming straight (or occasionally indirectly…) from the farm.  This year I'm especially enjoying the cheese pumpkin and our the light green one, which I think is a Crown Prince pumpkin.  I have a killer pumpkin soup recipe planned for them once they've served their purpose outside.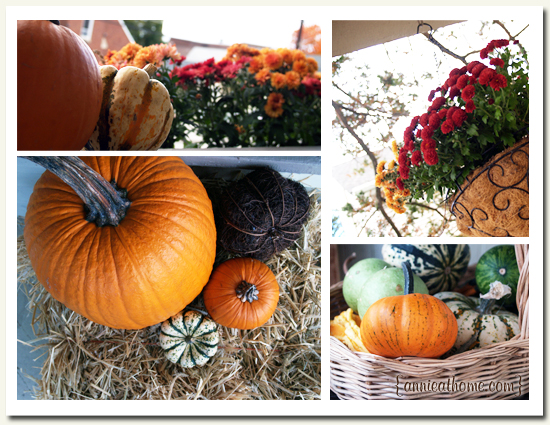 And did you know, by the way, that not all mums are hardy mums?  I didn't, and I found my mums were, indeed, not so hardy when my little gardening buddies dismantled more than one in their earnest attempts to plant them by my side.  The broken bits did fill several creamers and ball jars to make beautiful vases full of fall beauty inside, and their buds lasted almost three weeks.  More pictures of inside fall decor next week.
Happy weekend.  Hope it finds you in the company of those you love & outside enjoying these beautiful golden days.