Thoughtful Thursday
On Caterpillars and Repentance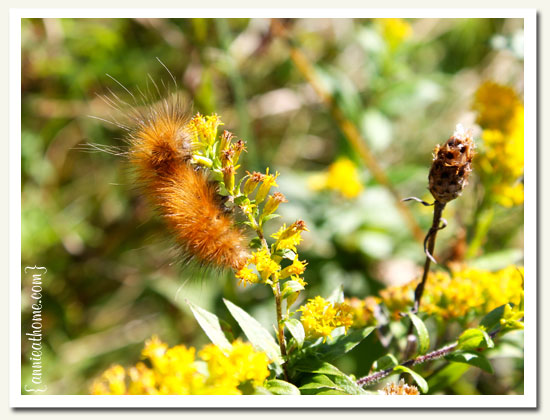 My eldest is enthralled with butterflies, really metamorphosis: the process that regardless of how many non-fiction, scientific drawing and photograph laden books we check out of library still evokes a heap of wonder, from her and from me, both. And I see it in her, that she is growing, and changing, and I feel it in me too. Seasons change and we mourn summer even as we curse the humidity, and autumn beckons us forward.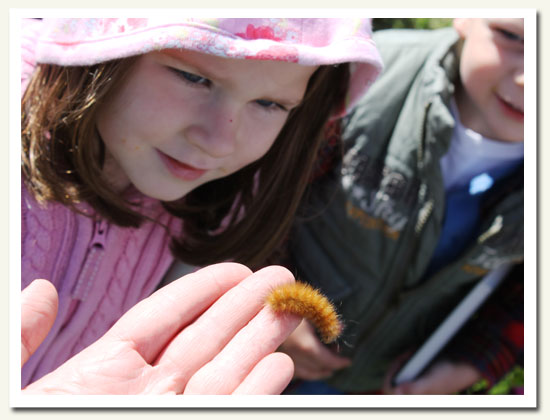 Earlier this fall, I received such a sweet respite from all the daily litanies here, as I headed out of town for a weekend away. For years my Mother in law has been committed to lifting her children up in prayer, as an active leader in the prayer movement known as Moms in Touch. In the spring I discovered the beauty and the power of praying scripture over my daughters – as I joined a small group of women in praying for our children and their school. And in September, I heeded the call to "Come To Me" at a regional Moms in Touch retreat, the first of many across the nation.
I went expecting to learn lots about Moms in Touch, and came home personally, deeply refreshed. Over the course of the weekend, Moms in Touch founder Fern Nichols fleshed out the four movements of prayer a typical group walks through during an hour of intentional prayer: praise, confession, thanksgiving, and intercession.  Each of Fern's sessions was deeply moving, particularly as we experienced them together in prayer.  But, I have to say, the morning spent delving into confession rocked my world.
Not that Fern said anything I hadn't heard before.  But she spoke truth: plain, hard, gospel truth.  Really, she exposed the reality of our hearts, in light of the truth of God's always loving, totally trustworthy, holy nature. And then she gave us an hour to spend in silence. SILENCE. It was beautiful.
It got me to thinking about metamorphosis, and transformation, life cycles.  I'm seeing this beautiful tension: this cycle of praise – the eucharesteo – exposing the ugliness and brokenness, pressing me to repentance, freeing me to praise again.  It's such a gift, this repentance: that our Maker knows our frailty, that my weaknesses and constant returning back to my own controlling and selfish presets are no surprise, that he's already prescribed the washing of my feet, the drawing back in with kindness. A beautiful, costly gift – this gift of repentance, that I so often glaze over, acknowledging my sin, but not quite confessing.  Not letting it's weight soak in, consequently forfeiting the experience of it's weight melting away, taking wing and disappearing altogether.
Living in this constant cycle – of praise, of repentance, of thanksgiving – frees me not just for my sake, but for the sake of others too.  The less I'm trying to keep up performances, keep it together, the more I'm willing to trade my failing and comparing for the reality of His costly grace, acknowledging that I am deeply loved because of who God is and what He has done, the more free I become to love others, out of His deep love. Repentance paves the way for vulnerability with God, with others.
This day, as monarchs rest here in their migration, as cycles of golden leaves scatter soaked in cold fall rain, I'm mindful of these life cycles, all around us: the brilliant and beautiful – leaves all ablaze, the difficult, painful processes that give birth to new life, and the unseen cycles of repentance and grace.