From the Trenches
On Empty Mangers and Finding Jesus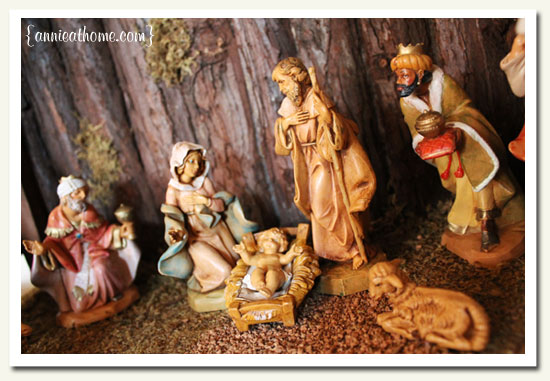 The first Christmas we are married, my parents give us Mary, Joseph, and Baby Jesus.  These little unbreakable people, abiding quietly in a woodsy creche (that looks little like what historians tell us that first stable resembled), these were the playthings of my childhood Christmas memories.
Each year my parents add a piece – a shepherd, the wisemen, their camels, an angel, then the camels again when their wiry legs melt in the unbearable heat of a summer attic... (click here to continue reading)
Merry Christmas, friends! I'm guest posting over at Momma Day By Day.  Won't you join us?