From the Trenches
The Quieting in the Coming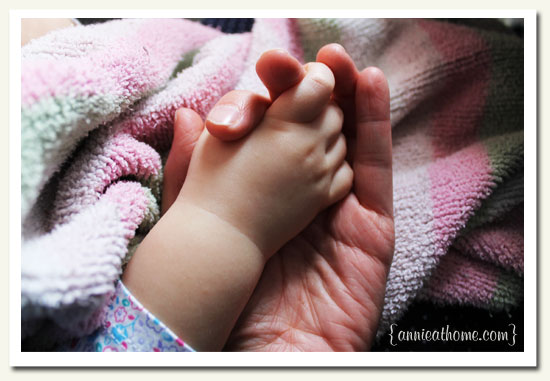 We rise through the clouds and my heart takes flight.  Soaring at 30,000 feet, and I am relieved at our departure: life has been crazy here.  Tiny fingers wrap around mine, and we sit together, quiet.  This little one, she has thoughts, and there are days when they pound out like firecrackers, erupting steadily, each bang and burst somehow still surprising.  And then there are days like this, quiet ones, hold-my-hand-mama ones, where she just is, and we just are together.
And I am amazed at how these children grow, how this life that once formed inside my womb now grows out here in the wild, utterly unpredictable and outside my control.  And to this heart, it causes wild wonder and ferocious fear, deep comfort some days, and harrowing trepidation others.  And my children, they are not even old enough to tie their shoes, but I have seen the weary wonder on the faces of mothers of teenagers, and I have seen my own parents and my husband's, and I know this is an endurance race, and these tensions will only grow larger.
And this is the wild place we live – in the story of a kingdom coming, the hope of a promise, and the sin and brokenness tearing and deceiving all that is good and pure and lovely- this is the backdrop of our story, the setting of our lives.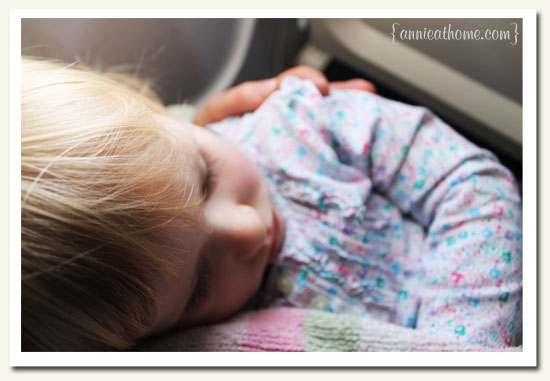 And there are days that I live shouting aloud, and days that I simply lean in and quiet.  And as my baby's lashes fall heavy and rest overcomes her tired little body, I remember another mother holding another baby, and I think of the way that baby, grown and living in the tension of this broken world, thundering out the kingdom come and retreating to be still and listen, how that baby expressed the Father's heart for His Holy City.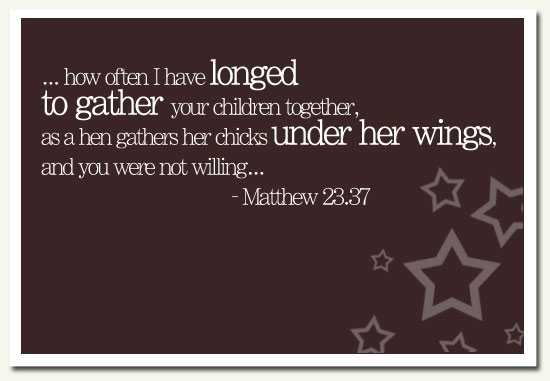 And I think of David, and wonder if he held a sleeping toddler when he penned these lyrics.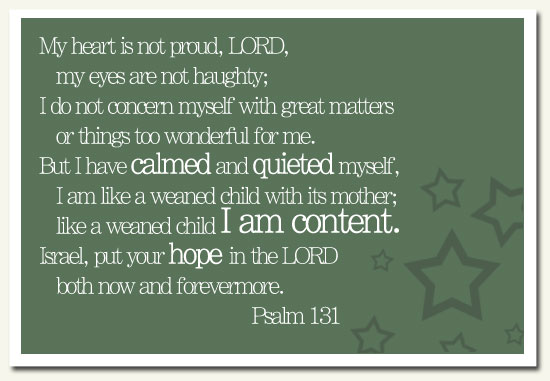 And as we wait for Christmas and celebrate, with expectancy, the coming this advent, as we join in the waiting and hoping, may our hearts be stilled and quieted, before the King who came, small and vulnerable in a manger, and who comes to us today, in our flights and messes, in the midst of laundry and grocery stores, heartache and deep joy, firecrackery diapered wonders bouncing on dining room chairs and all.

Joining Emily P. Freeman, at Chatting at the Sky, to look close into a little moment, and unwrap the gift of the wild beauty all around, this Tuesday. Join us?
And linking up a day late to count thanks with Ann & others today.  Join us!
– For a week with Mimi and Papa, our first visit to their beautiful new home, and the sweetness of being together
– For lunch and later tea with a dear friend, who lives out thanks-living and challenges me
– For the compassionate airline representatives who saw a sick baby and put us on a direct flight, free of charge
– For a car waiting, already warmed up when we landed last night, in the middle of the night
– For neighbors who check mail and turn the heat on, thank you!
– For a four pound nephew breathing strong and learning to take a tiny bottle, and my sister and brother in law getting to hold their tiny baby now.
– For a house barely ready for Christmas, filled with little hearts full of hope and wonder
– For friends and sisters who make me laugh and keep me grounded