Thoughtful Thursday
A Canvas and a Cross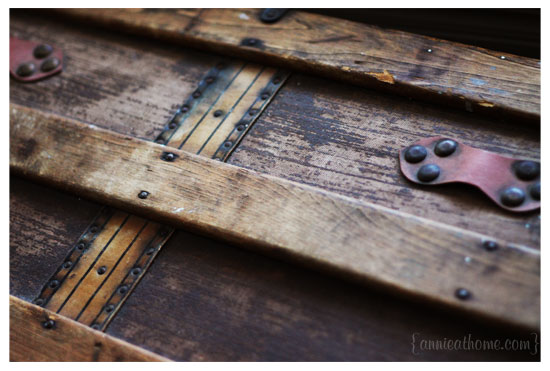 I've always thought in pictures. It's how I work out problems, make life decisions, hang shelves in the laundry room. And most of my doodles involve little pennant banners and dandelions and small beautiful wonders. But not this day.
In my mind's eye I can still see the blue ink on faded loose leaf lines I sketched during some forgotten college lecture: a woman's body bowed low, clinging desperately to a wooden beam – the cross of Christ.
And while it was not my typical subject, it was not an altogether startling image in the midst of my college experience. With a required minor in Bible and a campus pulsing with passionate conversation and messy spiritual experimentation, I was steeped in the language and lyrics of faith.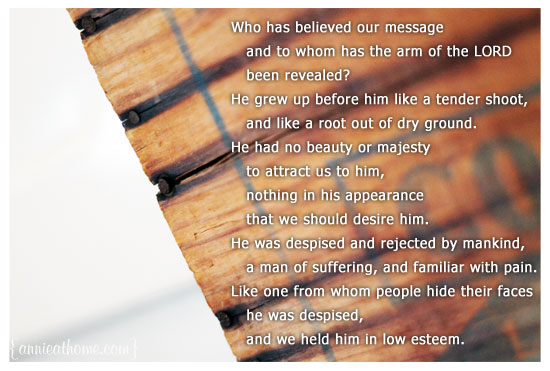 But this fictional woman, all crumpled and desperate, I could not get her out of my head. All day, in and out of classes, in graphite and ink, on the margins of three-ring-bound pages, and cafeteria napkins, I worked out the angles of her limbs, the severe arch of her naked feet. I could not shake her, and the more I attempted to do justice to the image blazing in my mind, the more it consumed me.
All my small life I had made blueprints and prototypes in sketches and drawings, and they were my ideas, fleshed out. But it had not occurred to me that doodles and images held the power to shape me, too.
All day she haunted me, this woman, tight fisted, her weary body wrapped right around the cross. She left me no choice.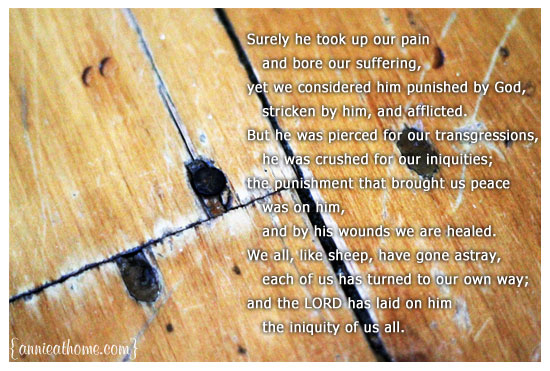 I had no canvas, just a drawer full of acrylic paint. So I tore the bed sheet right off my lofted twin in that tiny Christie Hall single, and I duct taped it right up on the wall.
And as I wild painted that beam, I reached out my hand and touched the paint, still wet. And I shuddered at the crudeness of the cross.
And I painted His feet. Right onto the cross: it was I who painted them, it was my doing and I had confessed my guilt a million times but never felt the anguish sear my heart, not like that night in my dorm room.
When I painted the nail, I heard the thunder of a hammer.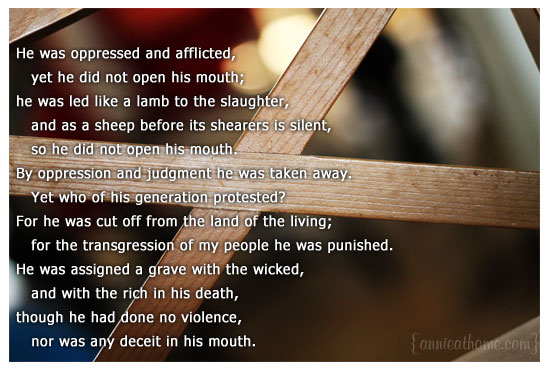 And when I dipped my brush into crimson paint, and let it bleed down the sheet, seep right through the cotton and onto the wall, it was then that I crumpled, a heap of tears, paint stained and heart-broken.
And I don't know how long I stayed there, but I do know that when I looked up, at that image, I saw the cross, the feet, the nail, the blood. And I saw the great space I'd left to complete the image. And a voice whispered these words straight to my soul:
Child, you are not meant to paint a woman at the foot of the cross. You are meant to be a woman at the foot of the cross.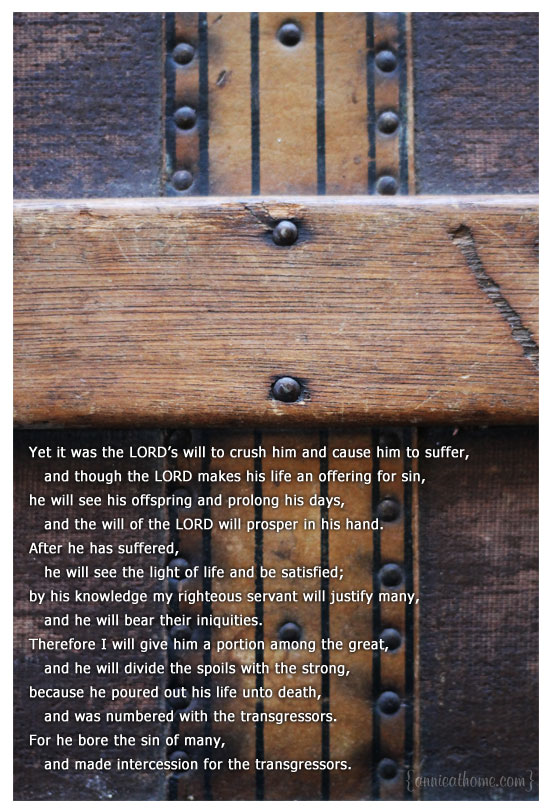 That was a decade ago, but I come back to that sheet and those words again and again.
When I long for purpose, and my life feels small and insignificant, I come back, and remember the source of my identity as a child, bought with a price I cannot fathom.
When I long for smallness, and this pulsing life seems too much, I come home to this truth, and I find comfort hiding in the cross of Christ and His greatness.
When my heart is full of judgement, and I am confident I comprehend precisely how the rest of my family, my community, my church, this whole world should function – I come back to these words, and remember there is only one who has the right to judge, and it is certainly not me. And it's only in the cross that I can love at all.
When I compare myself to others, when I fail, and fail again, I come here and remember that I am being made new.
And you too, friend, are offered new life, a life hid in the cross, a life infused with the hope and power and glory that burst from the tomb just three days later.
Because the ground is level at the foot of the cross, and there is space enough for all who will receive him, here on the canvas of God's love.