Soul Stirrings
Let Love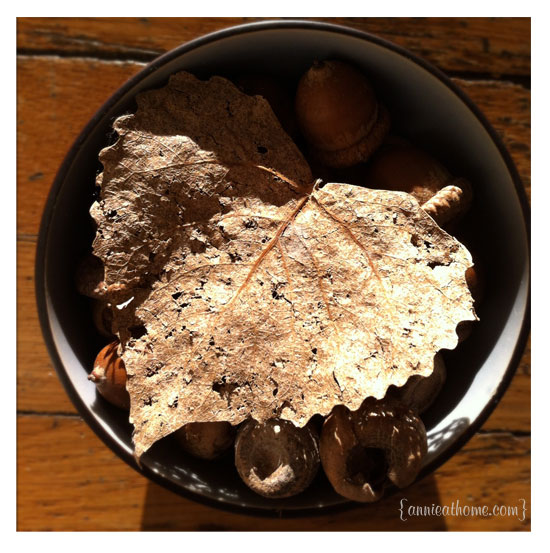 Everything's turned golden outside. It's too cold for wide open windows, but I put on a sweater and let wind whip through this dusty old house anyway. Welcome it in, just the same as pockets full of acorns, handfuls of dying leaves crammed into glass jars. Autumn feels fragile this year.
When I check the news, the tide of this grief stricken orb threatens my gravity. A bleeding world, full of politics and unnatural disasters, famine and wars and rumors of wars: it's every bit as broken as all its broken tenants. The temperature's dropping and I remember that in those days the love of many will grow cold.
This last week I waited from far too many miles away as two women on opposite ends of the country, two sisters whom I love, walked right into the valley of the shadow, embraced deepest sorrow with a kind of grace and gritty honesty I cannot comprehend.
If the simple graces set the table for thanksgiving, it's the heartache and grief that drive me out to the well.
And it was just two words whispered like living water, a two-word lullaby whirling round my soul: day in, day out, all week. It hums til I let pigment bleed onto parchment, words seep into skin: Let love.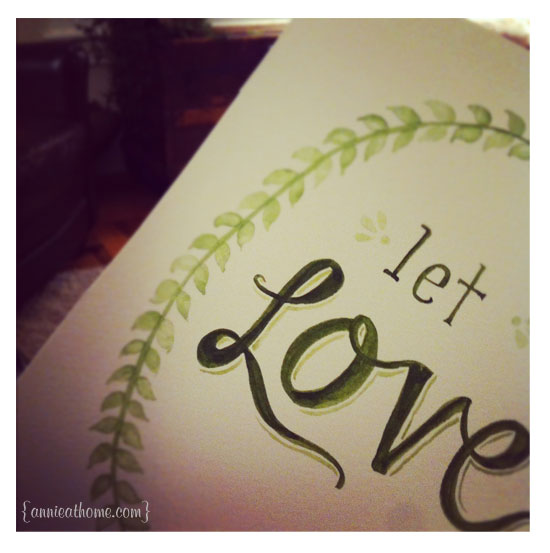 Let love.
Let it tuck the covers tight, and pour the tea, and sit still, fully present.
Let love.
Let it nourish the hungry, lonely places.
Let love.
Let it fill the widening crevices of frustration; let it speak peace to the heart strangled by worry, the one that judges.
Let love.
Let it bend that back lower, expose the gifts of small and broken.
Let love.
Let it melt the frozen and forgotten places, where the wild dancing has gradually slowed to solid ice while no one was looking.
Let love.
Let it wash over those multitudes, the harsh words, the friendly fire. Unclench those fists.
Let love.
Let it open the front door to the friend all shut up in her own head, let it linger on the couch til words come. Let it set another plate, wash the next load of laundry.
Let love.
Let it quiet the voices of should and not good enough. Let it silence shame and bring light to places desperate for redemption, restoration, conviction. Let it come gentle in the long, quiet.
Let love.
Let is scream wild truth to send ugly lies packing. Rinse and repeat.
Let love.
Let it break that hard heart into a million little pieces.
Let love.
Let it bind up. And let it build up. Let it stitch together the broken into quilts of comfort and mercy.
Let love.
Let it hang onto threads of hope, choose joy again and again and again.
Let love.
All golden day long, and into the dark night.
Let love.
________________________________
Is love seeping into your life, in the hard places or the sweet nothings? I'd love to hear.
{For a limited time, you can find this print "Let Love" available in my Etsy shop.}