Thoughtful Thursday
Of Apple Crisp and Comfort
Praise be to the God and Father of our Lord Jesus Christ, the Father of compassion and the God of all comfort, who comforts us in all troubles, so that we can comfort those in any trouble with the comfort we ourselves have received from God… 2 Corinithians 1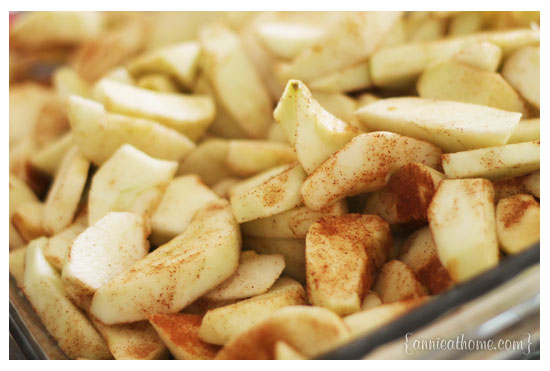 I stand in the kitchen and peel apples. Slice them up and put them to bed with butter, cinnamon, sugar.
Outside it is dark and cold. In the kitchen it is quiet, and I am alone.
Two years ago, in late winter my sister died; it was nearly spring when we buried her. But it's when summer dwindles and the leaves begin to golden, this is when I catch the ache rising in my throat. After all, it was in fall, that year, that I really began to unravel.
I see now that this was a carefully timed gift: that the soul-thawing happened then, while the leaves danced their way to death, their going down to decay all laden with glory.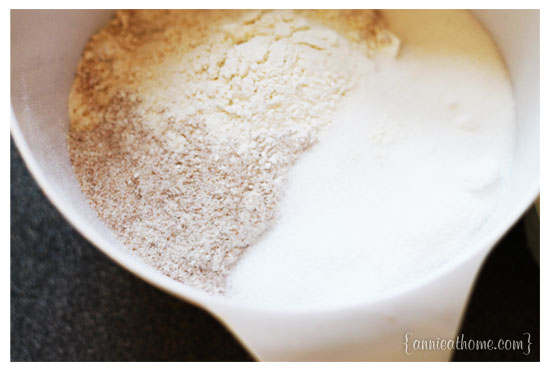 Everyday at school pick-up I see a dad who once wrote something kind about my sister; everyday, picking up his son. I wonder how he knew her. I stop cutting apples, get lost in the weight of it, let it pull me right down to the usual-sticky, now cinnamon-dusted tile.
This whole world is replete with joy and grief; a simple tension-setting holds this precious commodity of life.
Down here, I remember the gift of getting low. I think about that fall two years ago that marked the end of my good show. I suspect no one but me was really surprised to discover my soul was bare as winter branches.
There's nothing glorious about a crying woman in a messy kitchen with a half-made apple crisp, and perhaps sticky tiles hold more plain reality than metaphor. But there's something very good about coming to the end of yourself, admitting how much you need the grace you measure and pour and serve.
It was against the backdrop of that hard fall, two years ago, when hope dwindled and all the good truth I'd built my world around began to ring hollow, that I discovered I was in need. The ugly judgement and shaky trust-less-ness in the foundations of my soul were exposed.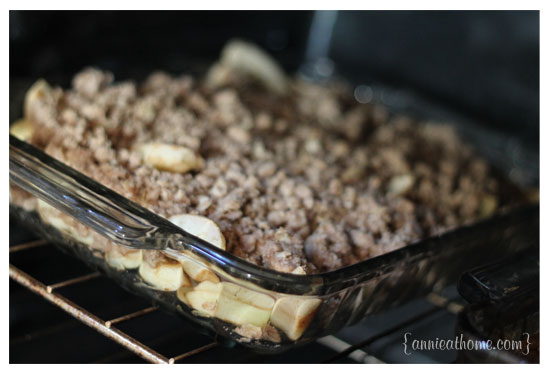 It's been two autumns, two hard and good years, and my heart has healed a bit, is healing. I thank Jesus for time and therapy and a husband who really hears me, for old hymns and watercolor paint, for a sweet community and even the space to spill words here. These things have been mercy, and hope is growing, slow and sure. I could hum all day of the Redeemer, faithful even when I could see no light at all. I could and I do.
But if blessed are the hungry and the poor and the meek and the weepers, how does one hold high the banner of healing and wholeness while keeping her heart vulnerable and surrendered? I don't want to stay in the cold bathwater of grief, but I cannot afford to live like I am not in desperate need, hopelessly broken but for the grace of God.
But for the grace of God.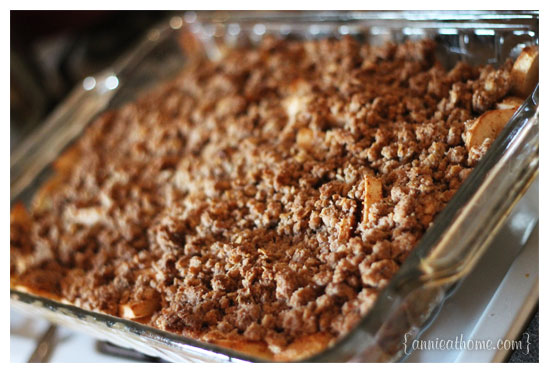 I wipe away the cinnamon, and for days I feast on little glass bowls comfort, a perfect apple crisp, my mother's recipe. Everywhere I go golden leaves cascade, go low to make soil fertile through their death.
This whole world is replete with joy and grief; a simple tension-setting holds this precious commodity of life.
Today I will make another apple crisp. Friends will gather after kids are tucked in and we will eat it hot out of the oven, together. We will speak and we will listen, share the fruit of this grief and a hot mug of comfort.
Comfort. It will season the conversations with the ones I love, hold the tears and the silence, let the laughter roll out right alongside sorrow. It is teaching me to go listen, to go low, to see again.
Indeed, in our hearts we felt the sentence of death. But this happened that we might not rely on ourselves but on God, who raises the dead. He has delivered us from such a deadly peril, and he will deliver us. On him we have set our hope that he will continue to deliver us… 2 Corinthians 1