Thoughtful Thursday
Dear Me {a Graceful post}
Today I'm joining Emily P. Freeman and others to celebrate the release of her book, Graceful, by writing a letter to my sixteen year old self. I've read Emily's first book, and have a feeling I'll love this one too. You can learn more and see the beautiful trailer here.

Oh, Annie Banannie.
If I could go back in time and hand you this letter, deliver it at your dramatically bemoaned sixteenth birthday, there would be just one thing I'd tell you. Because if I told you much – about Africa or heartache or the good, strong man you'll marry, if I told you about a sister buried already, or how you'll move back to the one zip code you swore you never would – your sweet little head might just explode. So let's keep this simple.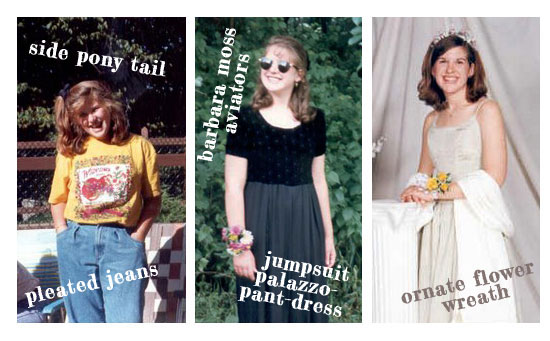 Sometime right around now, you're going to spend half an hour talking to a woman on your best friend's back porch. At a party. And after a while, your friend, who knows you so well, will pop her head out, tell you that her aunt is deaf and only reads lips in Italian. You'll linger a little while anyway.
And the reality that you could easily spend half an hour talking to someone without even perceiving that she doesn't speak your language, hear your words, won't set in for years. You could learn a lot from that woman.
A decade and a half later, you still love to talk. And write. But, self, if I could tuck one secret into the back pocket of those Gap jeans you stole from your sister's closet, it would be this:
Learn to listen.
Listen to the ones who love you most. Listen for the love, because it's deeper and wider than you can grasp.
And listen to that quiet girl on the bus.
Listen for the stories that require silence as a prologue.
Listen to conversations you have nothing to add to. Presence is an art, too.
Listen for the words that don't come easy, the ones that don't come at all.
Listen in silence.
Listen to the Word.
And listen to the world – all its wild beauty and heartache and brokenness.
Then listen to the Word some more.
And oh, listen to your own heart. Not the shiny, bright one you wear on your sleeve and collect imaginary Pioneer Girl badges for. Not the one that draws illustrated lists of ideal qualities in a husband. (Hint: He won't play the guitar, but he will love you, patient and fierce.) Listen to the lonely, hard places you're so desperately afraid of – the places you try to cover up with wordiness, sarcasm, competition, and all-around attempts at awesomeness. Don't let those whispers cement in your heart; let them into the Light. You won't get your badges taken away, promise.
And if you're quiet, oh Annie, if you're quiet, you'll realize who it is that's truly hearing impaired, dear one. You will hear what we're all sin-sick and deaf to, desperately trying to decipher on the lips of every  moment:
You'll hear grace, girl.
A thousand times over.
Grace.
Grace.
Grace.
In the beauty and the heartache and the tensions: grace. In the mysteries and the waiting and the simple, unchanging truths: grace. And, girl, you don't know how bad you need the grace you evangelize everyone about. It will set you free; it is setting you free.
So blow out your candles and swim with your friends, live it up in your quirky, sentimental way: go on and sing "I am sixteen, going on seventeen" every day this year, for fear you'll never be able to sing it truthfully ever, ever again.
And then go ask your sister how she's doing. Listen to your grandmother's story about the bikini that went missing in the Delaware river, because soon enough she'll loose those stories the same way she lost her skinny-dipping sister's swimsuit. Listen to the ruckus of a house full of voices you've heard every day of your life, and listen to the quiet stillness in the night, the peepers croaking in the back woods. Listen to — oh, right… ahem… I'll quiet down now.
Thank you for grace,
Annie
{What would you say to your sixteen year old self? I'd love to hear. Or if you blog, write a post and link up tomorrow at Chatting at the Sky. Also, if my eighty-six year old self is out there, could you drop me a line? I've got a few questions here. Thanks.}