Mirror Mirror Mondays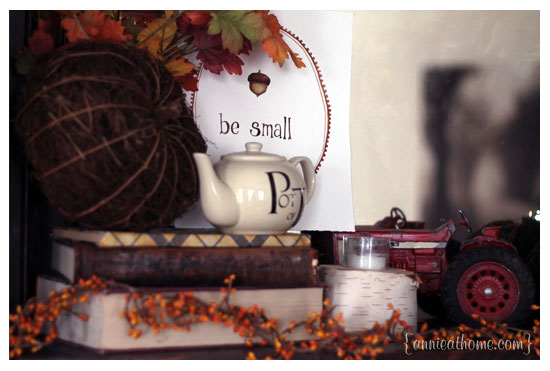 Some years we've bought gourds and pumpkins galore, hay bales and cornstalks for the sake of decoration (and for the porch-braving squirrels, of course). But this year I just pulled a box out of the basement, rediscovered the orange candles that warmed the sanctuary for our October wedding nine short ago. I kept them for nostalgia, now we let them glow. There's a bittersweet garland and some twiggy pumpkins too.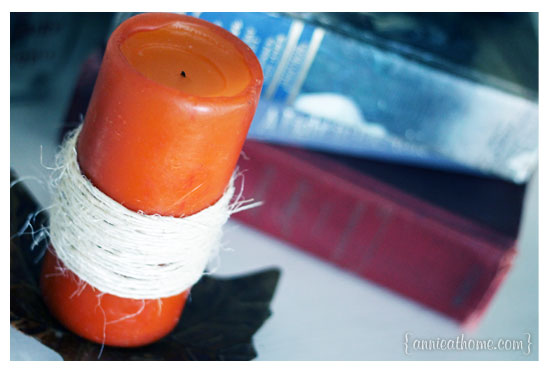 I remember when I was small. Come fall, every year, my mom swapped lace curtains for heavy ones, wildflower pictures for Grandma Moses winters. As the seasons turn corners outside, our house followed suit. This has stayed with me.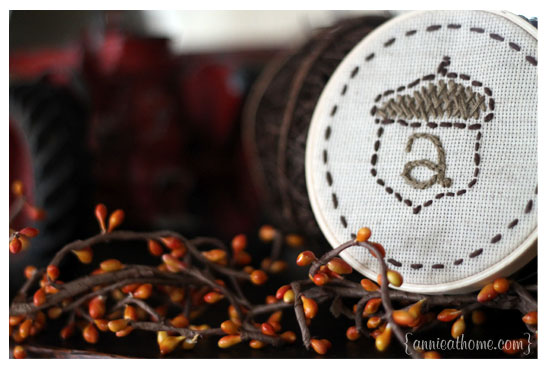 So this weekend, we lit apple candles and collected acorns. I stitched a quirky little made-up cross-stitch the other night and felt like I was ten again, or maybe seventy. This weekend we painted the porch. Sunday I lingered all day in the kitchen with an old friend. We made pumpkin curry soup, more apple crisp.  Seasons are changing, and we are celebrating in a small, good sort of way way.
Stopping again and remembering to count gifts here on a Monday. I am grateful for:
– friends who drive north just to play for the day
– late night porch painting
– good talks, and hard talks, and long talks, and silly talks
– a washing machine that's working again
– these words about art from Elora and Ed and the inspiring Makoto Fujimura
– a little dream that's coming to life, a little place for my artwork, in the works
– and on Thursday, we celebrate nine years since we made our vows
– that husband, who hears my heart